How do you grow bigger and faster than you ever have before? It's an excellent question, isn't it! Because at the end of the day, the only reason you want to hire a social media marketing agency is to grow. You want your brand, your audience and your revenue to lift.
When assessing an agency for growth, this should be one of your first questions, how would you grow our business? Given that they have the time, the resources and the working relationship required, how would they do this for you?
Any agency with extensive experience in growing a business with social media marketing has a formula.
A Digital Stand we have a formula centred on the following factors, all built through data.
Who is the buyer persona/s we are targeting?
What do we know about their implicit and explicit interest and needs?
What social media platforms are they using, and where do they pay the most attention?
What creative will we use that aligns with your outcome and vision and their needs? Determined through message and ad testing.
Launching the campaign, iterating, and ongoing management.
The above formula, of course, has many more facets to it. Nonetheless, this provides our clients and us a framework for approaching each campaign and client strategy.
Two major factors go into how social media agency helps grow your business. And the marrying of expertise on two fronts:
The social media agency has an intimate understanding of the social media landscape and how to leverage these platforms.
The business has an intimate understanding of its products, service and competitive landscape.
They have clear goals and a targeted timeframe built by working with the agency or known based on data-centric projections.
Using this data as the backbone of how the social media agency and the business intends to grow.
So What Exactly Does a 'Social Media Agency' Do?
The purpose of a social media agency is to understand the social media platforms and their advertising capabilities. Knowing how to leverage this for client growth.
Their job is to know the platforms and identify opportunities to maximise reach, brand awareness and conversions. Identifying the right audience, placement, and creative to have your prospective client emotionally and intellectually engaging.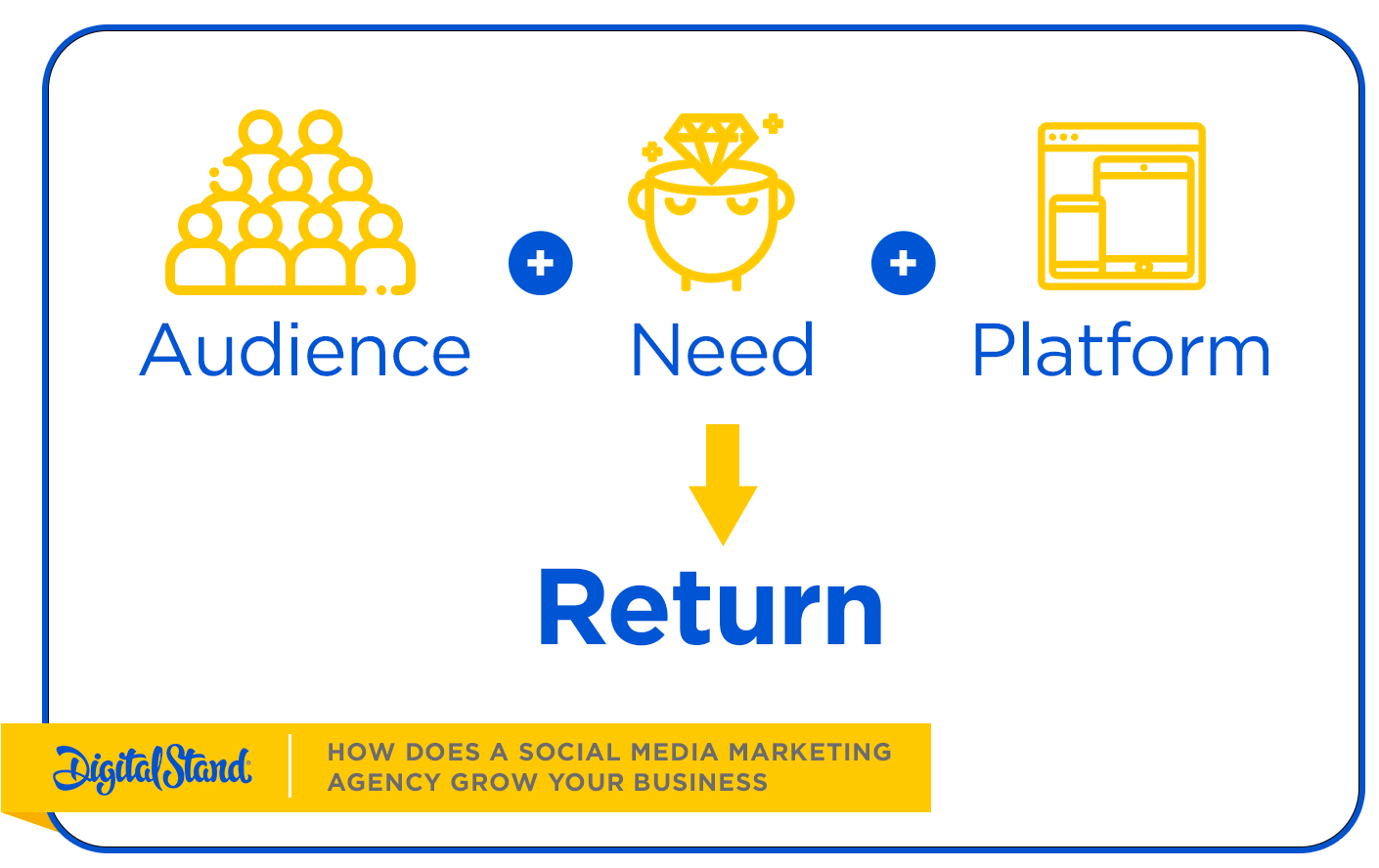 It is also their responsibility to look at your marketing funnel and understand where friction might exist—providing advice on removing friction from the buying or conversion process.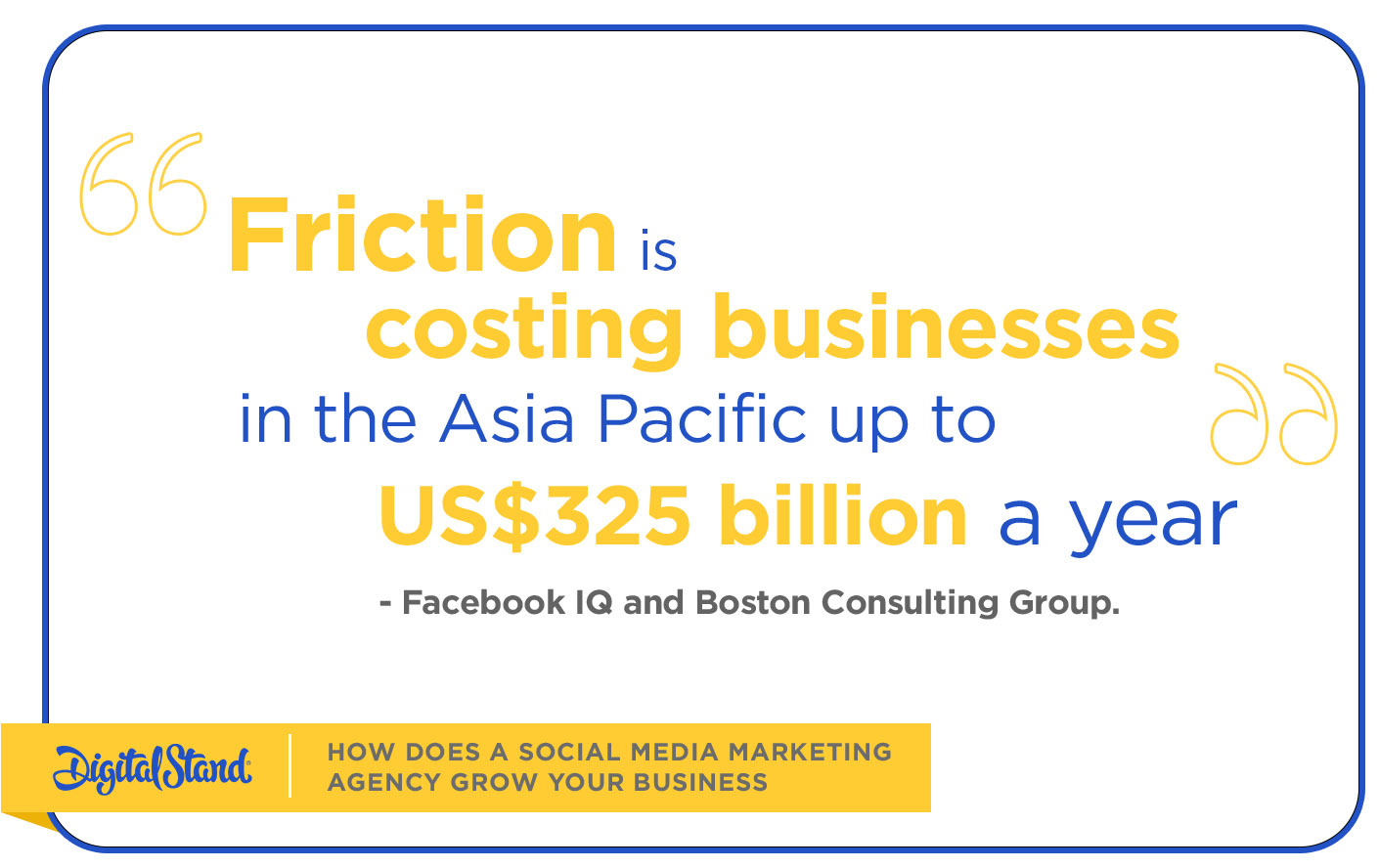 The primary purpose of social media and social media advertising is to acquire new leads and new customers.
A social media agency that talks about building up the fan page and building up Instagram followers as a primary focus area is missing the point, and will also miss your goals.
While this does offer utility in terms of social proof and can lead to more sales, your goal should always be to create a direct contact capability.
The only way you can get this is by converting the audience in some respect. It might be an email address, a purchase, a phone call or some other form of direct engagement.
The only way you can grow your business is with a direct relationship with the potential lead or customer. In every instance, a social media agency's job is to find your audience on the platforms and provide you with a direct relationship.
What Services Should a Social Media Marketing Agency Provide?
Every client will have different needs regarding the services that a social media agency will provide. Depending on your requirements, you might need all or some of the following services.
Social Media Advertising: They should have the in-house expertise to advertise on all the social media platforms. Including but not limited to Facebook, Instagram, LinkedIn, PPC, YouTube, Twitter etc.
Content Creation: They are skilled at creating content that engages on each of the social media platforms. They can create content that resonates on the platforms and is native to them. They know the ideal copy length and creative sizes to ensure maximum value is derived.
Audience Targeting: They must be skilled at finding the right audience on the right platform. They should know how to test each of these audiences for conversions and do so on the client's behalf at a minimal cost.
Buyers Journey: They should create a complete marketing funnel that goes from awareness through to the conversion, all on the client's behalf.
Platform Architecture: They are experts in integrating each of the social media platforms to leverage them as a whole.
Remarketing: They should set up remarketing campaigns that are sequenced and not repetitive. But instead, move leads through the buyer's journey until a conversion is acquired and or client lifetime value is grown.
Full Funnel Service: They should manage every aspect, helping you acquire new leads and or conversions. From creating the content, identifying the audience, using data from point A to point B.
Why Should a Company Use Social Media Marketing Agency to Grow their Business?
Contrary to what you might expect me to say, you do not need to use a social media agency. If you have in-house expertise capable of executing social media strategy, campaigns, and the budget to expand the skills and team, you should do so.
However, several companies engage a social media agency in one of two instances.
The first instance is that they have the resource but want to leverage expertise to grow exponentially.
We have had many clients engage with us on this basis. They have all the right people in their team, but they know that they are missing some key components that will drive growth.
They have come to the point where they realise that they need external expertise as they have plateaued.
Using external expertise, rather than adding headcount, training, and associated staff management. Let alone the risk of hiring poorly or not enough resources and expecting one resource to be able to do everything.
This is often impossible, and conversely, they can access a team of skilled individuals with the same expenditure. And start to execute immediately.
The second instance is where the business needs to outsource all social media activity as they do not have in-house expertise. In this instance, they rely on a social media agency to manage every aspect from content creation to conversion.
They need an agency they can rely on to execute a social media strategy that will grow their business.
In both instances, when choosing a social media agency, you need to ensure that there is an excellent cultural alignment. As the most effective working relationships in this space are ones where there is good communication and trust!
Is Social Media Marketing Expensive?
Social media advertising in itself is not expensive. Any agency that advises you to spend a significant amount upfront does not know what they're doing. The most crucial aspect of any business looking to grow through social media is to ensure that they have identified their ideal client base and that they create content that resonates and has a conversion path that works.
It is essential to point out that any agency prepared to offer you fixed based pricing without understanding your business is likely to be the most expensive agency you hire.
Of course, if you hire purely on price and the lowest offer wins, then it is unlikely you will get the results you are after. You will pay the lowest fee, but you will likely achieve little to no results.
Any agency worth their salt would get a deep understanding of your business and what you're trying to achieve. And build a social media campaign and management solution backed by data around your goals.
For the point of this exercise, we created a mock campaign brief as a guide as to the type of areas that should be covered when designing your goals and campaign.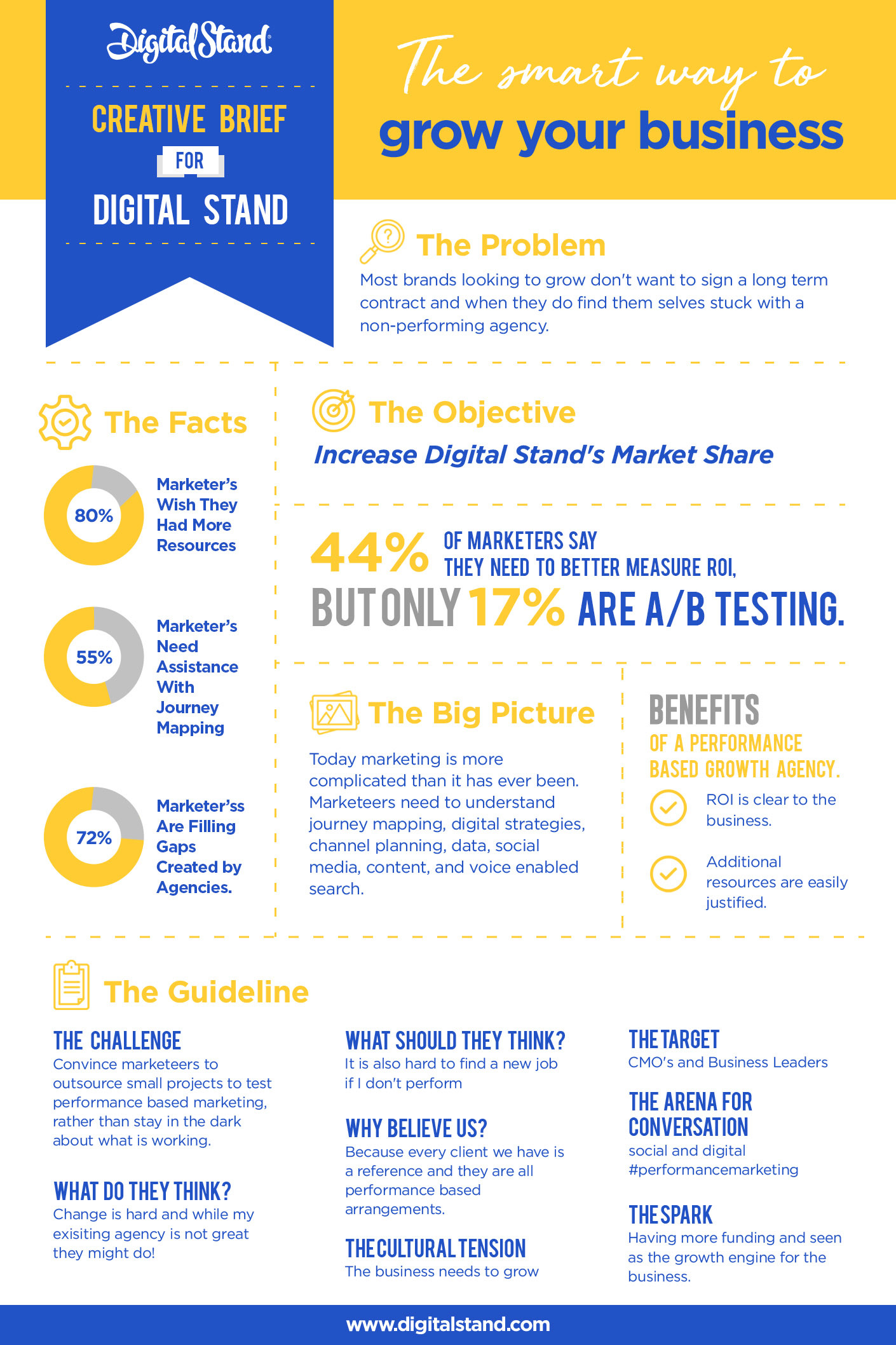 Only then should the agency offer you fixed-based pricing that you both agree is aligned to your objectives and targets. As they say, if something appears to be to good to be true, it usually is.
Using a data-centric approach to identify a growth plan is the only way to achieve social media marketing and advertising success. An agency with expertise in this area will show you the path to success built on this basis.
This is not to say that social media advertising campaign management is expensive. You can start very modestly and slowly scale from there. One of our clients back in 2019 came to us after having just spent $50,000 on the mail-out campaign that had not achieved one lead!
You could imagine that they were very hesitant to outline those sorts of funds again without knowing that they would get new leads. In this instance and similar ones to it, we allowed the client to start very small at 1/10th of their available budget and scale up from this point.
The testimonial from this client is below.
"Mat and the team at Digital Stand have been brilliant in helping us to develop and implement our digital marketing strategy. We view Mat very much as a partner to our business, and he has always been available when we've needed him often working to very tight deadlines. Mat brings a relentless focus on the customer and generating a return on the marketing investment. I would highly recommend Digital Stand as an expert in the digital marketing space." ~ Hugh Fitzimmons CFO
So How Does a Social Media Marketing Agency grow your business?
A social media agency will grow your business by understanding where your clients reside, the platforms they use, and the messages they respond to. They will be able to do this by using data as the guide and show you how they reached these conclusions.
They will start small, looking for opportunities to prove performance. They will work with you to formulate this strategy and execute the plan following the agreed expectations.
They're not interested in a quick campaign but an ongoing relationship. They fundamentally understand that by growing your business, they grow theirs!
Since 2013 we've been helping brands grow through social media advertising and inbound marketing. We are headquartered in Sydney but run campaigns both nationally and globally.
If you are interested in a no-obligation free consultation to see if we may be a fit for you, then we will be happy to hear from you.
If not, please download the free white paper below and hopefully, and we can connect at the right point in time.