The most powerful social media strategy uses data as its backbone. Data is the foundation upon which every strategy must be built.
Data is the north star when you are determining the persona and market share you are going after. You want to increase your market and outflank and outplay the competition.
At the outset, you must analyse the social media landscape correctly. You must know the right platforms to use and the architecture you will connect to. If you want a winning social media strategy, this is a must.
In today's article, I will answer how to build the ideal social media strategy, using data as our single source of truth.
We are going to look at the following:
Social media platforms that are relevant in the Australian market.
How to assess your target audience.
How social media marketing has changed in 2021.
How to set the right social media marketing goals.
What social media content should you create for each platform, and how often should you be publishing?
How to assess your performance.
Lastly, how often should you revisit your strategy?
Social Media Platforms
The social media platforms in the Australian market that are relevant to us.
Facebook
Instagram
LinkedIn
YouTube
Snapchat
Tik Tok
Depending on your organisation's size and or marketing budget, you may find the above list overwhelming. But therein lies the critical point of putting this strategy together.
I have left out Pinterest (Australian users are shrinking, and Clubhouse).
The reality is that depending on your brand or company's size; you do not want to use all the platforms. Instead, you are focusing on the ones that will bring you the highest yield and return.
We can only determine this if we do a full assessment of all the platforms.
The demographics on these platforms.
The content that's resonating with the audiences.
And where our brand best fit is?
Whilst you may think you understand the social media platform that best suits your target market and brand. We've surprised many of our clients with what we've achieved on platforms they did not think were relevant to their business.
We have generated high quality leads B2B leads from social media platforms such as Facebook and Instagram.
Outperforming anything they had been able to do on LinkedIn. But this may interest you further as we did this at a significantly lower cost than using the aforementioned platform.
But for now, let's look at the social media platforms and their audiences.
Australians on Facebook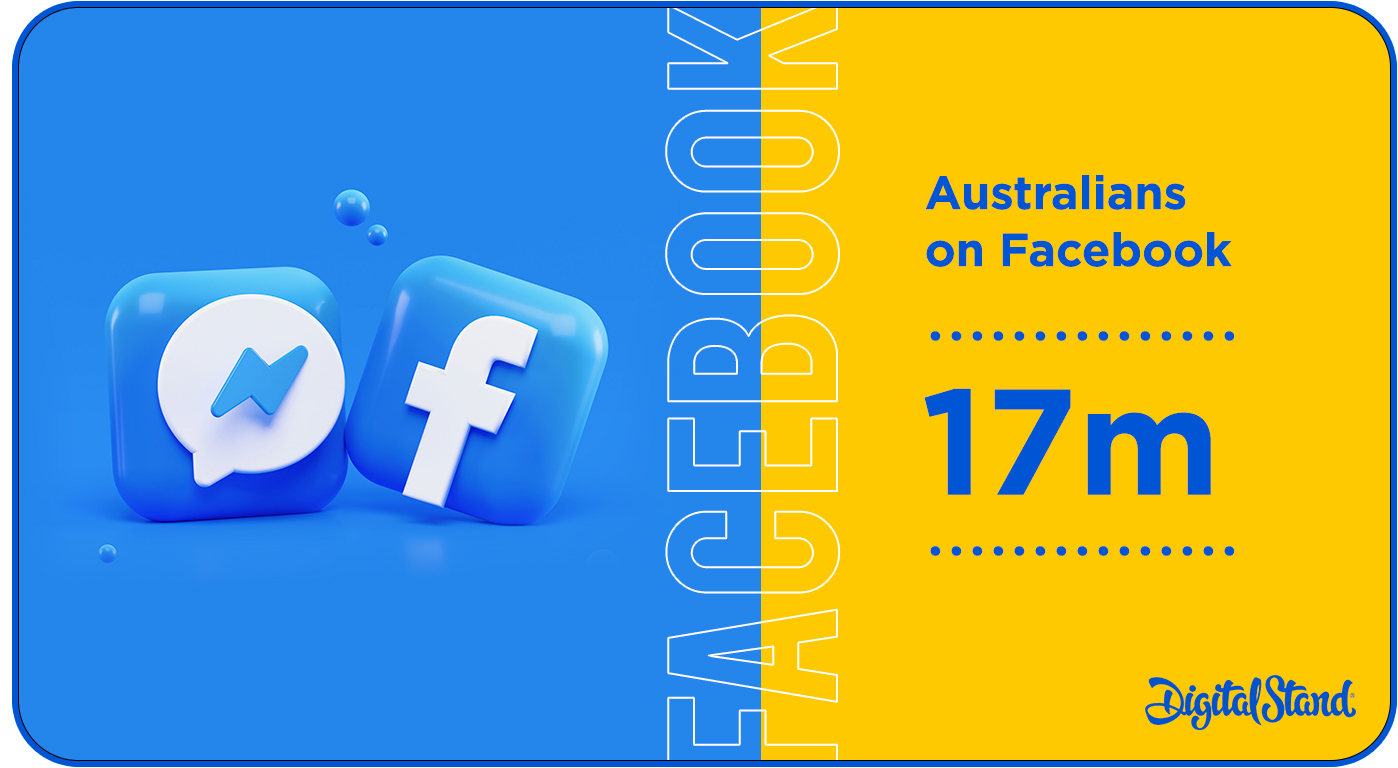 So, when we think about Facebook for a second, our audience or demographic is there. So, regardless of whether we are in B2C or B2B, it categorically shows that our target market is using this platform.
Based on this data, more than one in two Australians are using Facebook, with our population sitting at 25.8 million. And if we minus out the 2.3 million Australians that fall in the demographic of zero to 14, we know most Australians are now using Facebook.
Whether or not your audience will respond to your message on that platform is the question? I will cover this later in the article.
Australians on YouTube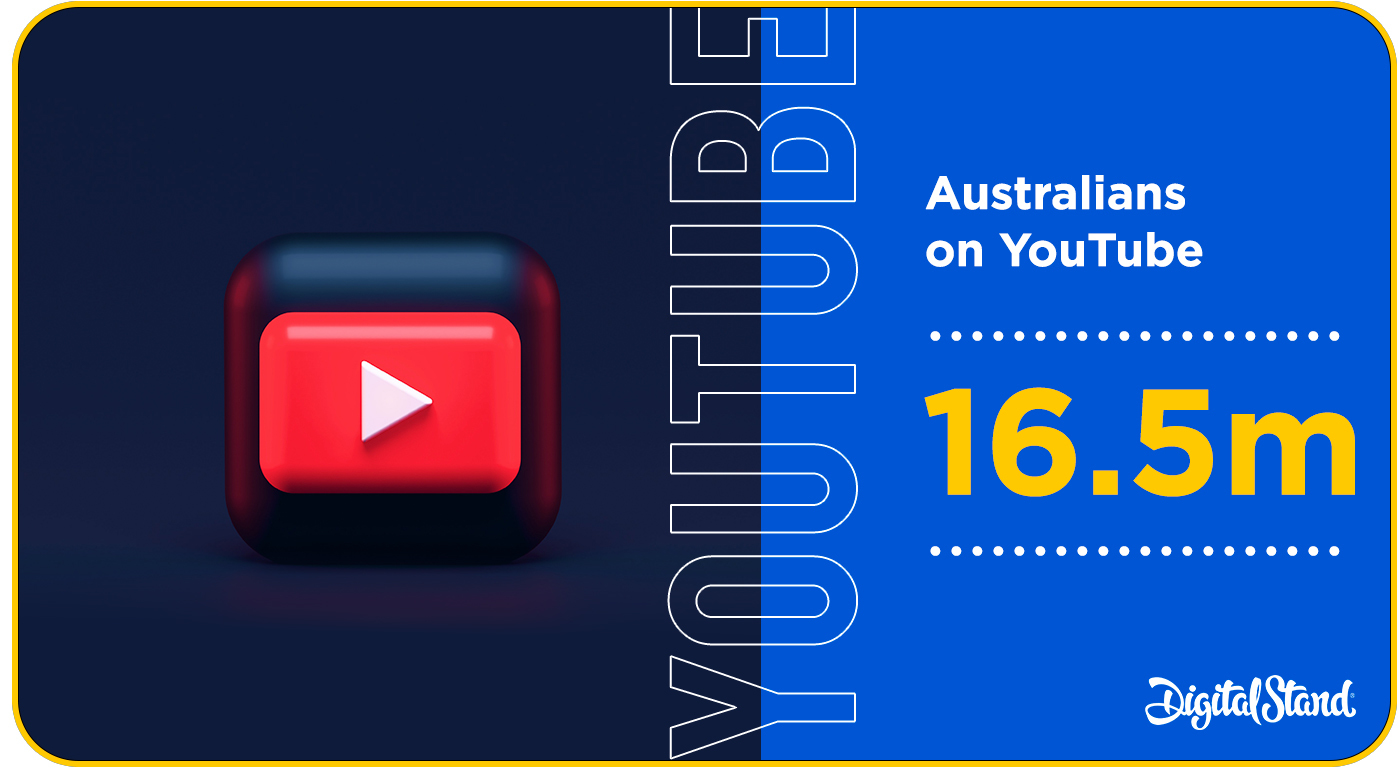 I imagine if you use Google at all, then you will not be surprised by the YouTube figures. With 16.5 million Australians accessing the platform, it is hard to ignore the potential YouTube has to reach your target market.
YouTube is the second most visited website globally, only behind Google. So there is a meaningful linkage between search and YouTube. Or to state this another way there is definitely a correlation between YouTube and Google search.
Australians on Instagram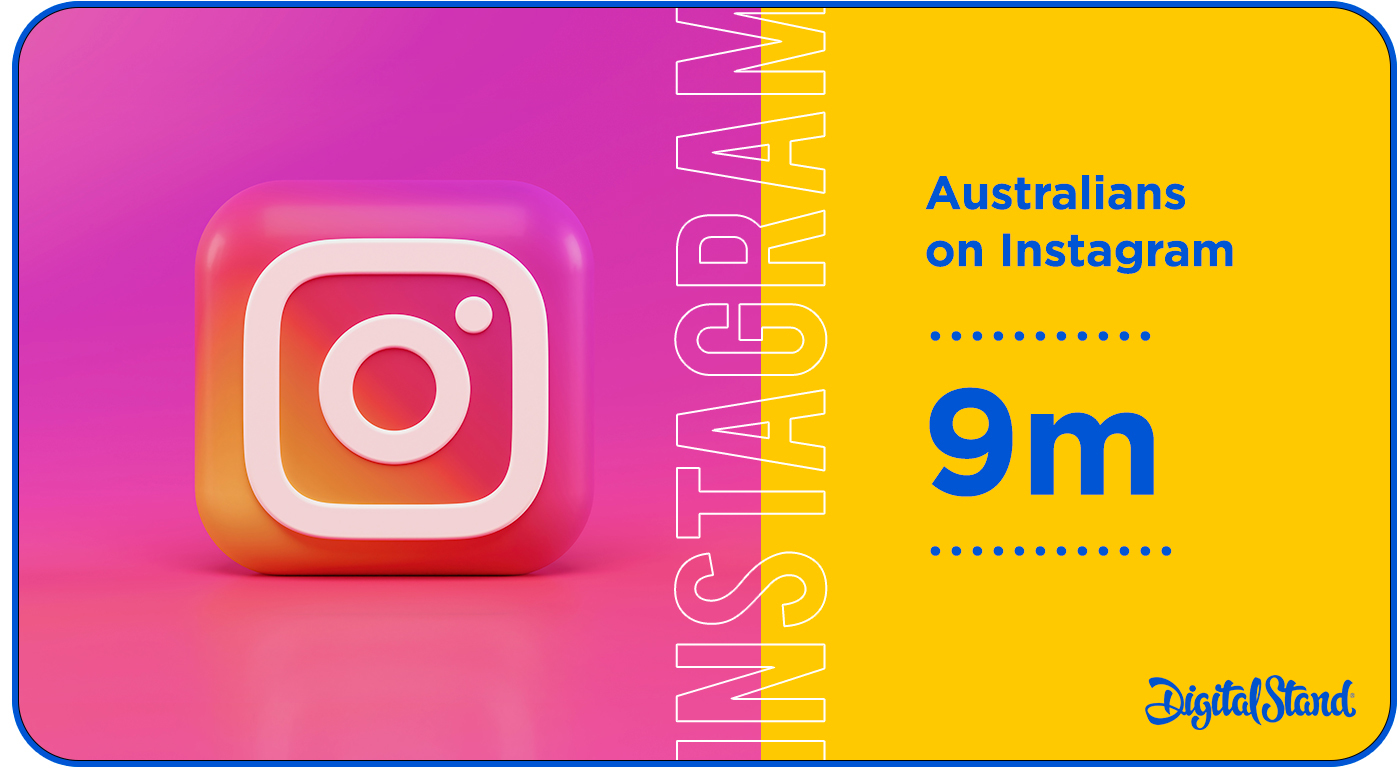 It is hard to find a more effective platform than Instagram when it comes to multimedia and visual-based marketing. Instagram now has over 1 billion monthly users, with the average user spending over 30 minutes a day.
It also may interest you to note that over 50% of users have clicked on a website to buy a product. And the average business account posts at least one time a day.
Australians on LinkedIn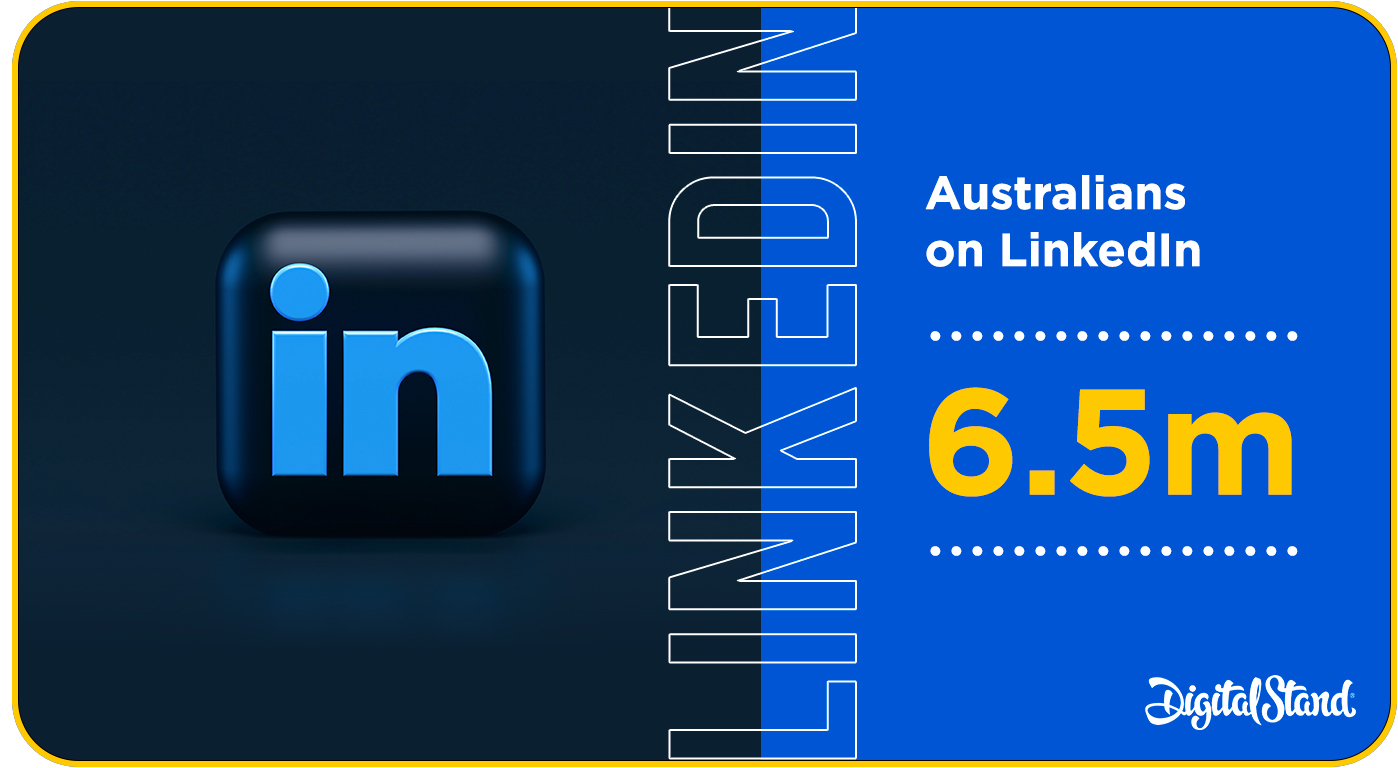 With LinkedIn billed as the most premium marketing business to business social media platform in the world. If you're looking for a job order growing professional network, it is the platform of choice.
And according to LinkedIn, "73% of B2B decision-makers research products during the evening, and 51% do so at weekends." So when you look at how LinkedIn is advertising, they always show someone in the evening or distracted at home.
Their advertising matches the data they are getting from their platform.
Australians on Snapchat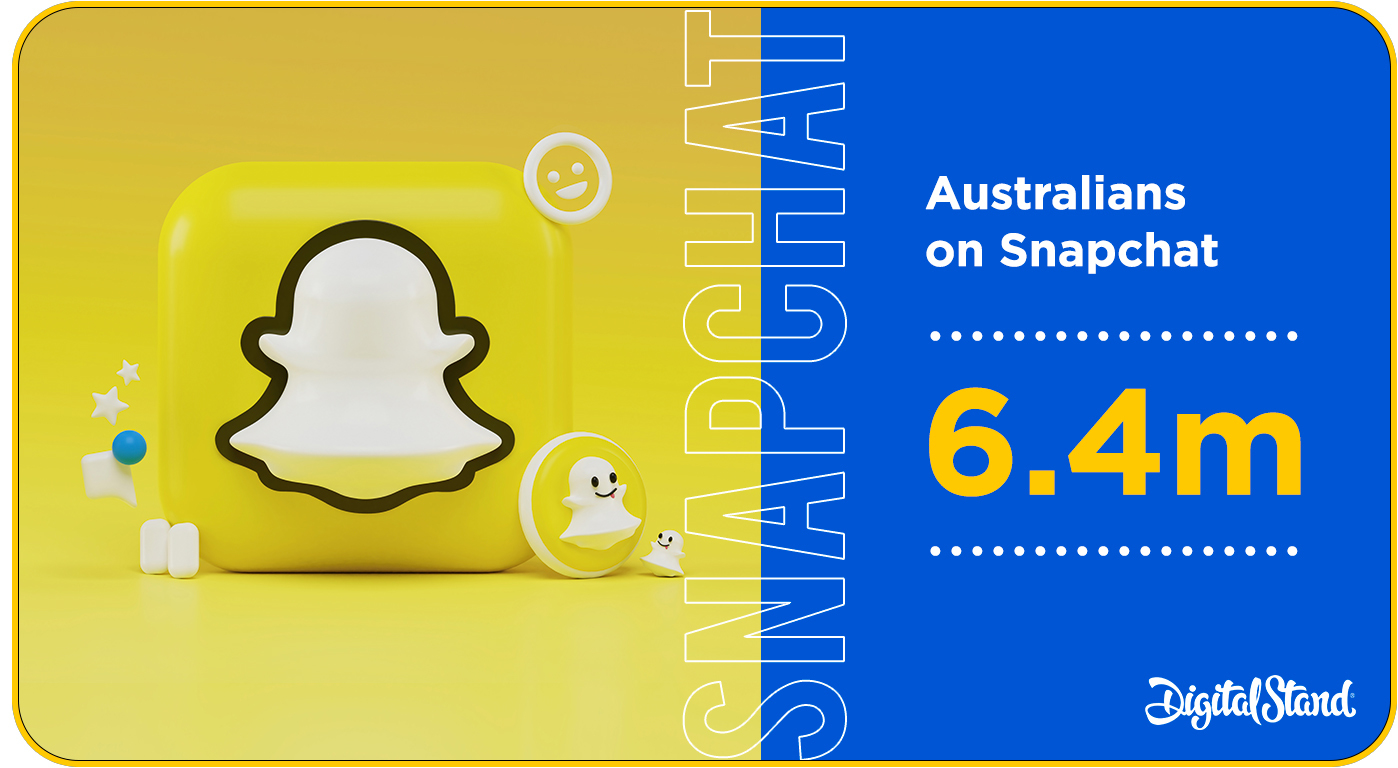 Who knew that after Evan Spiegel famously turned down a $3 billion offer from Facebook, it would go on to be worth 90 billion dollars in 2021. Evan did!
With four in 10 Snapchat users discovering brands due to celebrity endorsements and online posts. It could be considered as part of your social media strategy.
Australians on Twitter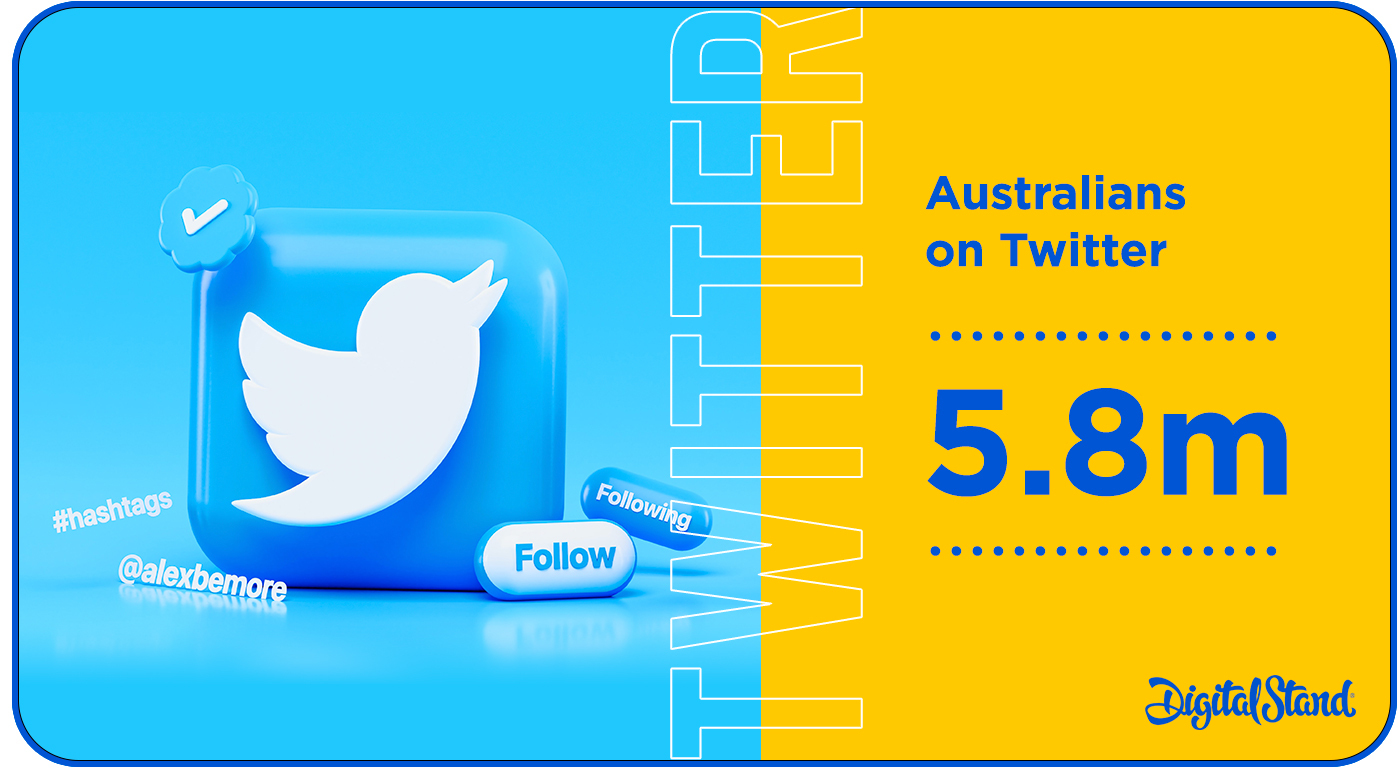 Twitter, you either love it or hate it, but when things are happening in real-time, there is no denying its utility.
If improving customer service is a key component of your social media strategy? You should know that companies using Twitter see a 19% lift in customer satisfaction.
Australians on Tik Tok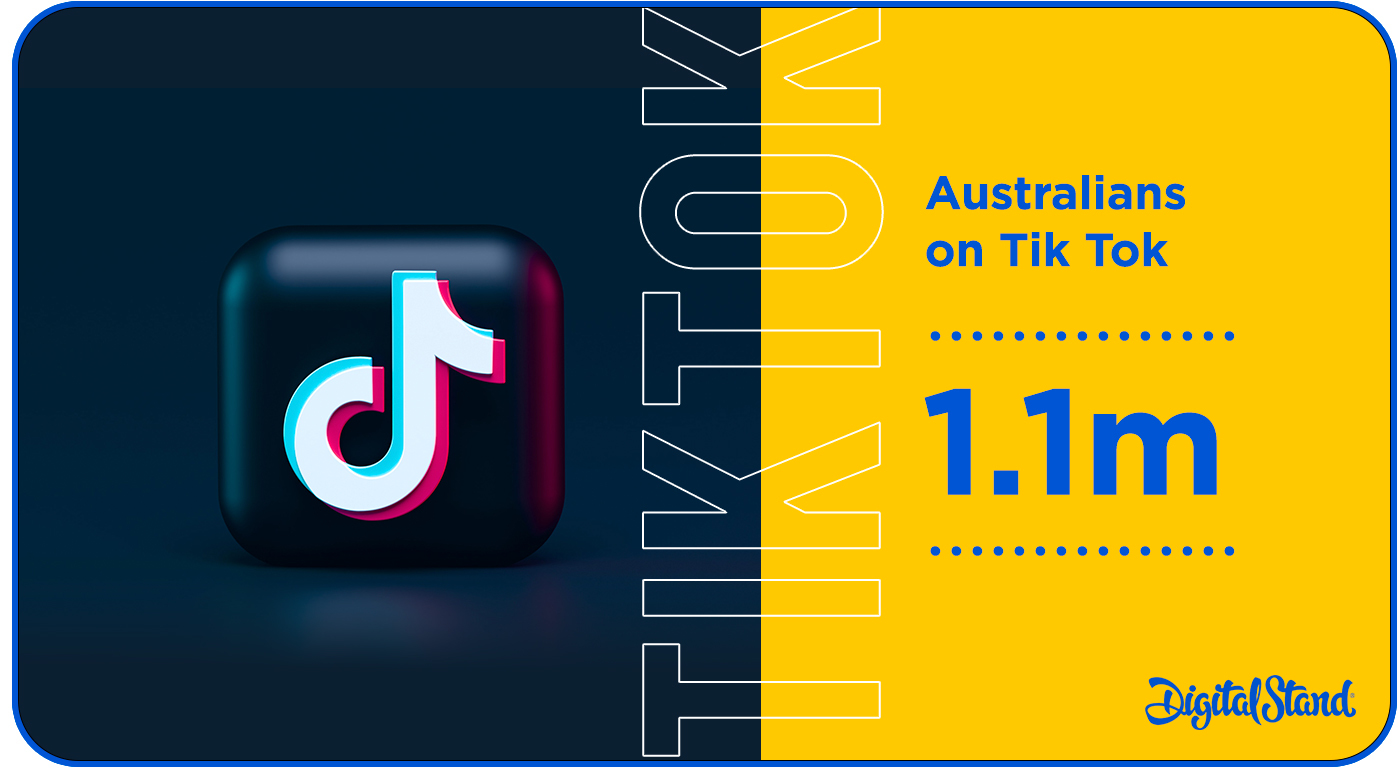 Whilst only relatively small in total Australian users, the average Tik Tok user spends 52 minutes a day on the app. For those sprouting the merits of the platform, it's important to point out GlobalWebIndex conducted a survey in 47 countries, and TikTok did not place it as a favourite in any of them.
When formulating a social media strategy, it is essential to consider the above data. Of course, you need to dive a lot deeper into each platform you think offers you some utility.
Only when assessing the number of users, demographic, time on the platform and typical brand performance can you understand the right for you?
Your Target Audience
OK, so this is where we dive deeper.
Now, if you get nothing else from this article, you must understand this. Finding the right audience on social media impacts your entire strategy. The only organisations that I have dealt with that feel social does not work are those unable to identify their audience.
There's a straightforward but less known method about how you do this. Firstly you must ensure that you are tracking your audience on all of the platforms. This means that you installed the Facebook pixel, LinkedIn pixel, Twitter pixel, Google Analytics as a minimum.
Not only will this ensure that you're tracking your social audience on each of these networks. In addition, it will enable you to collectively group them as an audience and target them on each platform.
This, however, is a foundational piece of work. What I mean by this is at this point, you are only tracking the audiences that know your brand. It will not bring you the windfall of new customers that you might be hoping to get.
To do this, you need to identify new audiences in your segment and industry with a clear and present need for your services and product.
You can undertake several methods to achieve this goal. However, it does require some testing and analysis to determine the right platform and the right audience on that platform.
Let's take two of the most commonly used platforms for B2C, and B2B being Facebook and LinkedIn.
It is essential to state that at the end of the day, we are targeting people. This means you should not be concerned about whether the social media channel is Facebook or LinkedIn.
Instead, your primary goal should be to determine whether your advertising will achieve its goal. You are targetting an audience and not a platform.
Now bearing this in mind, there are 17 million Australians on Facebook every month. There are also 6.5 million Australians on LinkedIn, so we have a robust database of users to start to narrow down on.
And while I won't discuss all the methods we use to narrow down audiences, I will give you a couple of examples below.
The other week I discussed a client who had significantly failed in driving new leads using a postal campaign. After spending $50,000 and not resulting in one new lead, they decided to try something different.
When they first came to me, I didn't mention that they provided services around employment at a national level. Doing so on behalf of a Federal Government programme.
And that something different was advertising on social media. They were under the belief that LinkedIn was the right platform for them to acquire new leads.
However, they had immense amounts of data on their prospective target market. This included postal codes, demographics, and other relevant specifics. Given this and our understanding of the advertising capabilities of both platforms, we recommended a Facebook pursuit.
Not only was the Facebook pursuit going to be cheaper for them, we felt it was going to bring them their exact target market. As we could also identify the groups, the potential target market would belong to.
So once we modelled their data, we were able to show them where their audience was and how many people we could target. After sharing this data with the client, we began the first campaign.
In the first week, we had well over 100 new leads to the business at 1/10th of the cost of 0 leads.
When it comes to identifying your audiences or some key components, that will help you identify your exact target market.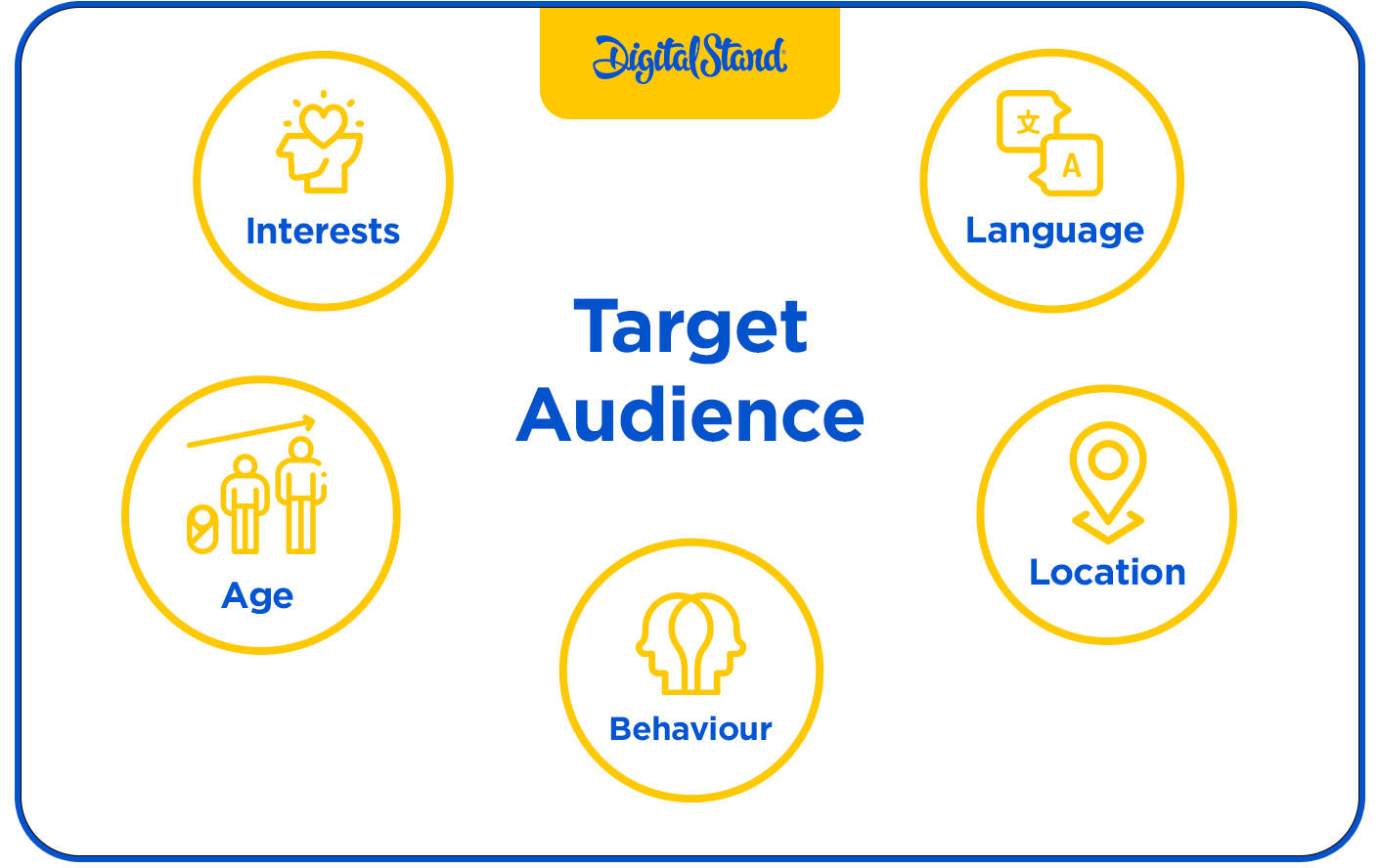 Age: despite some common misconceptions, every age group is rarely your ideal target market. Applying an 80/20 rule in this respect will help you narrow down the perfect age to start with from the beginning.
Location: What Country, State, and Suburb do they reside in?
Language: What language does your audience speak? If you had a look at one of the links above to the CIA world factbook, you would have noticed that only 73% of Australians use English at home.
It may also interest you to note that you can run an ad on Facebook with a multi-language appeal. And we've even been successful in using Mandarin in some of our advertising.
It has a far more profound ability to cut through to your ideal target market when the targeting is correct, especially if your competition is not doing this.
Interests: What Facebook groups or LinkedIn groups are they interested in? What competitors are they likely to follow and all potential affiliates. What industry associations and or products and services are they likely to follow?
Understanding your demographics areas of interest is a fast way to identifying new customers.
Behaviour: Based on the above data, what are they likely to want to see in your advertising, and does that play any role in positioning it? For example, are they moving in and out of suburbs frequently, and how might this play to your strengths?
Let's say you are a car dealer or motor vehicle manufacturer.
You know your ideal customer is doing 37,960 kilometres per year for work, so their time frame to turn over their vehicle could be every four to five years.
Let's also say that you know the average time someone holds a car is for six years.
So if you then decide on this basis to target people travelling from the Central Coast to the Sydney CBD and back every day, which is more than you may think.
So creating ads on this basis, provided you have the right product to sell this demographic, could bring you a lot more sales.
Business to Business
Company Size: While I provide a separate heading for business-to-business targeting, all of the above still relates to identifying your audience. However, some components relate to B2B targeting do not factor back into B2C.
With B2B targeting, you want to make sure you understand the size of the business that you're pursuing. What industry they are in, and the common pain points across that industry.
Role Type: are they a marketing manager, CMO, founder or managing director? Are they a client director, service director, COO, or CFO? Or are you targeting two or three of these roles, bearing in mind they might have different business imperatives and drivers?
Typically when we work with clients, and we're looking to identify new audiences, we can build up to anywhere close to 20 variations. Then, we test all of these variations with a modest spend identifying the best performing creative and audiences.
Building up these audiences and making sure you are targeting correctly is the most valuable part of any social media strategy.
Trends in Social Media
At the outset of any social media strategy, it is crucial not only to understand the platforms' data. But also what are the latest trends when it comes to social media.
If you're interested in the latest social media trends for 2021, we've written an in-depth report which you can download here.
Understanding these trends is vital when it comes to creating your strategy.
If you want to read the in-depth article, you can also access that here. But let me cover the relevant trends here for the point of putting together a strategy.
Not surprisingly, achieving ROI on social channels is the number one trend in 2021.
This is followed by social commerce, with three out of every ten businesses now setting up their presence.
There was an exponential growth in video on all of the platforms. This is expected to grow by 20.4% between 2020 and 2027.
Authenticity is again on the rise, with nine out of 10 consumers saying it is essential when deciding to support a brand.
Multi-platform targeting of the same audience is on the rise and closely relates to trend 1.
Stories have now been adopted across every single social media platform.
Live video is on the rise by 2023 is expected that brands will be spending close to $100 billion on this medium.
Now more than ever, consumers are looking for educational based content. You might have seen his take-off on Instagram recently and noticed a whole series of carousels educating the consumer?
Lastly, revenue is the only metric that will matter when it comes to social media.
How to Set the Right Social Media Goals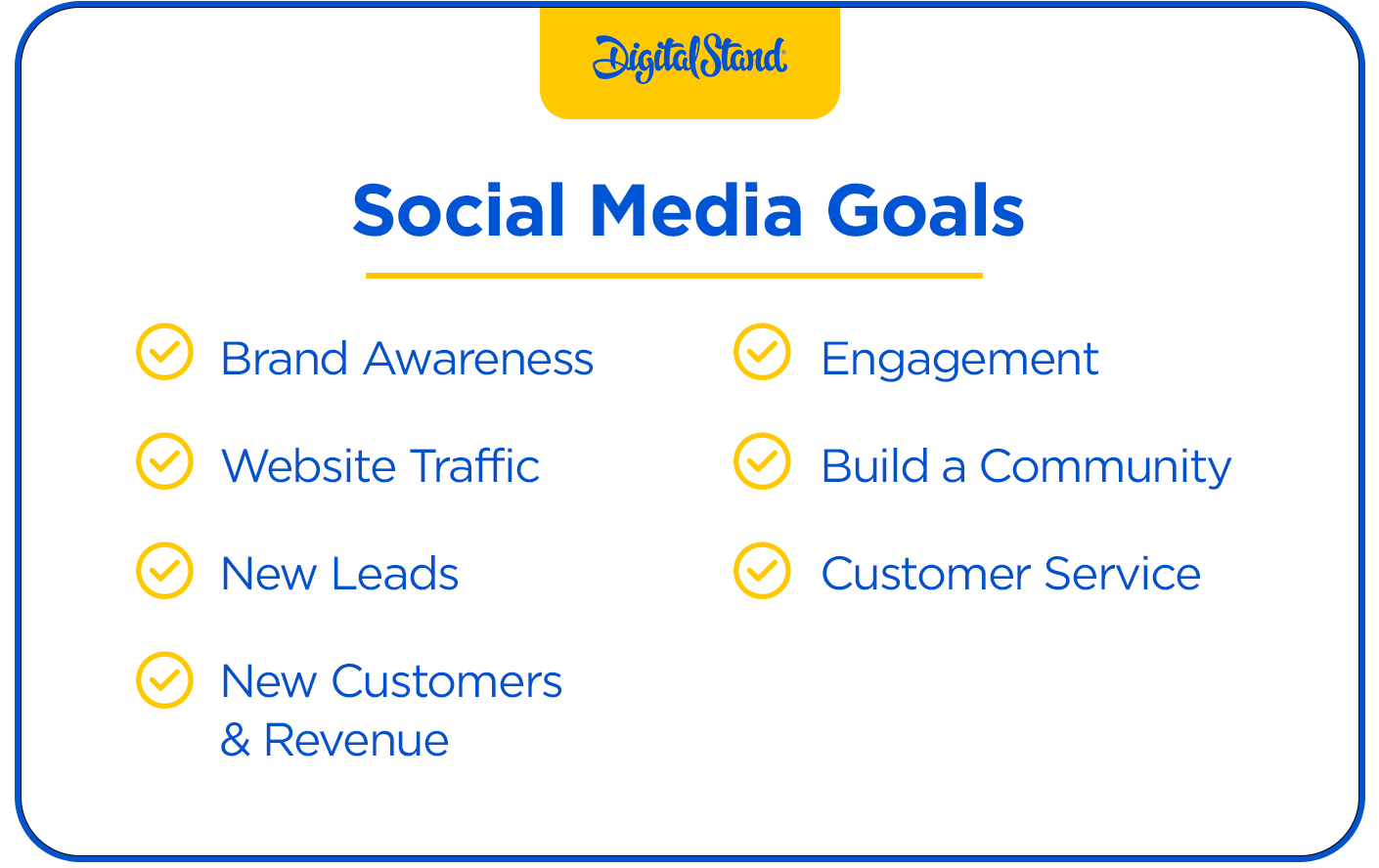 You want to set several goals on social media across all the platforms that you choose to engage in.
Regardless of your industry and your company size, these goals should serve as the foundation of your focus.
Brand awareness
Increased traffic to your website and social presence
Generate new leads, new customers and increase revenue
Create engagement and interest in your content and your brand
Build a community around your brand and business
Deliver exceptional customer service
While you can expand on these goals, you are on track if you're achieving the above 6, and your social media strategy is working.
1. Brand Awareness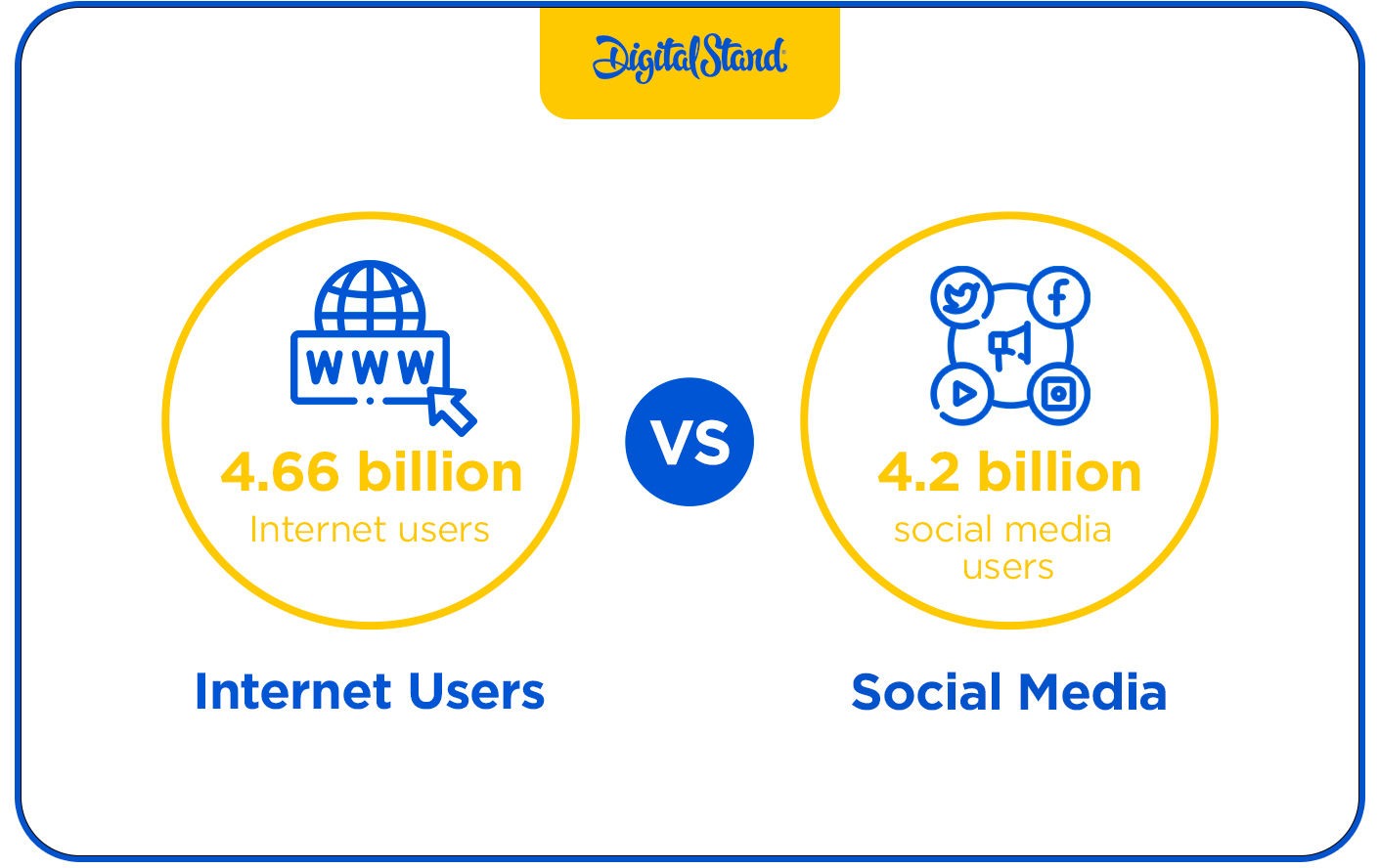 According to Statista, there are now 4.66 billion Internet users, with 4.2 billion using social media. The average social media user is spending about 2.2 hours a day on their platforms of choice.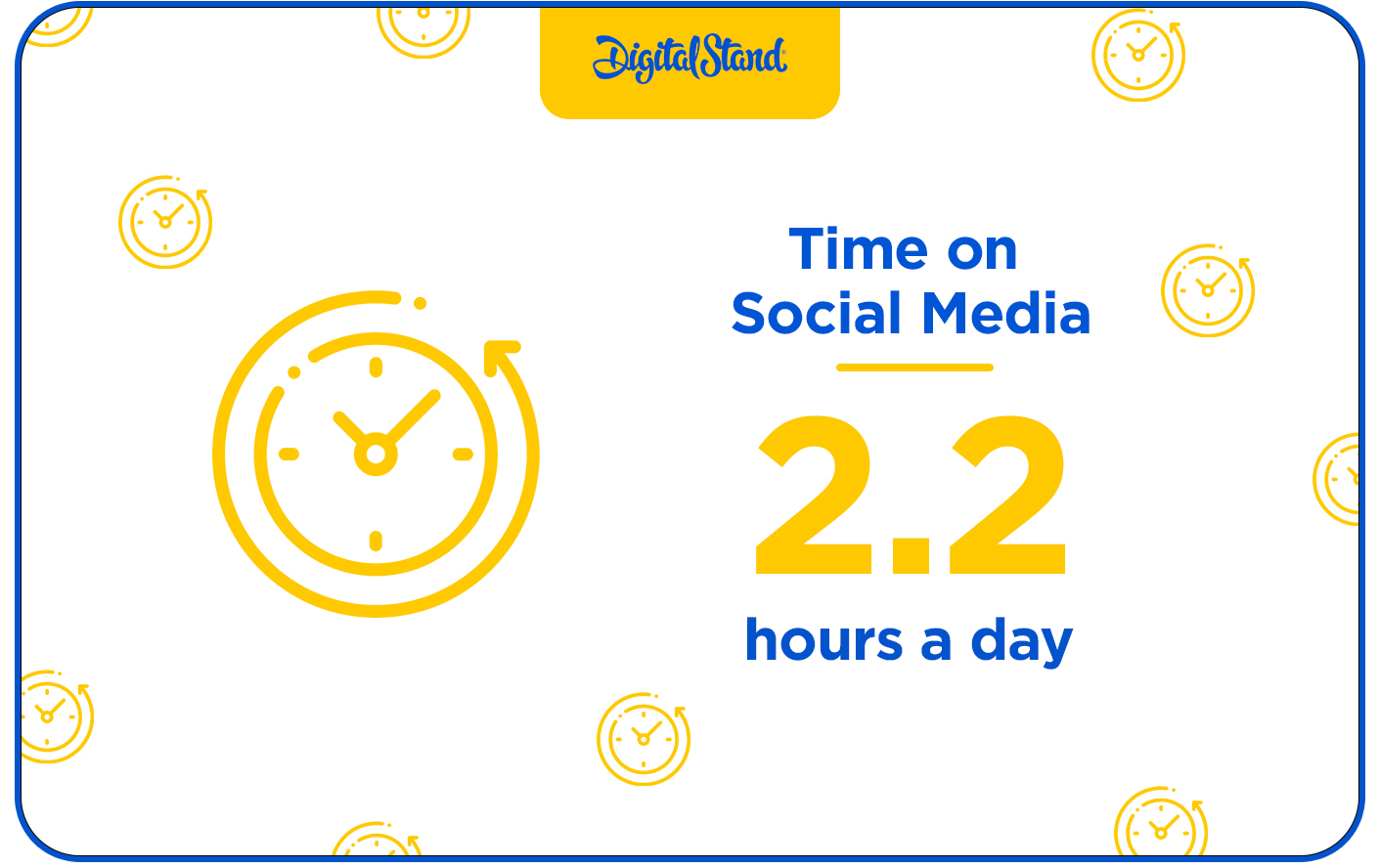 So when it comes to building digital brand awareness outside of Google, Social media is the most logical choice. And unlike Google, you can build an audience.
You can use several different metrics to track the growth of brand awareness across social media platforms. These include:
The number of fans on your page and how many you are acquiring each week and each month.
The reach of your social media posts, how much reach do they get every week and every month?
Lastly, what sort of engagement are they getting? Is your audience liking, commenting, and sharing your post's?
There is no doubt that all social media platforms and their associated algorithms can present some challenges.
When supplementing organic posting with advertising, you will notice your organic engagement is higher.
There is a clear benefit in running both an organic and paid strategy, as when someone hasn't heard of the brand before, they may click through to your page to learn more about you.
If you're also posting organically on the page, they can see you are active. They can see your fan base and choose to follow you to learn more and engage with your content.
You can measure your brand awareness by using any of the social media platforms analytic tools. We primarily use HubSpot ourselves for Digital Stand as we are a HubSpot partner.
But there are other tools you can use for this, and each of the social media platforms has good insight tools.
2. Website Traffic
This metric itself is straightforward. Using Google Analytics, you can look at your social engagement over any period. For example, analysing this month vs last month will provide you with guidance around your performance.
You can, of course, use tools like Bitly to track click-throughs on all the social media platforms.
What you want to be mindful of here is how engaged they are with your website? For example, the time they're spending on your website and are they accessing different pages when they are there?
3. New leads and New Customers
This is our opinion, is the most important metric of all. If your focus is B2B, you want to drive more leads, but if your focus is B2C, then it is e-mail signups and or conversions that you should be going for.
From a business to business perspective, the easiest way to do this is through gated content. As an example of this, feel free to click through to this landing page or this one.
Now, suppose we already have your personal information, as you've already downloaded content before? In that case, you will say that the landing page recognises you and asks for a little bit more information to access the content.
This is progressive profiling but a different subject altogether for another day.
If not, you will be presented with a generic welcome message inviting you to download the content.
From a B2C perspective, you want to capture someone's e-mail address so that you can continue the conversation. Or, of course, make a sale!
It's important to point out that many sales can be made through social channels, just through organic posting. Your Instagram feed and your Facebook page and shops can be compelling in this instance.
4. Create Engagement
In recent times you may have noticed on the Instagram platform, people can now save your content. This the new target goal for influencers on the platform. Most people believing when publishing on the platform, this is the greatest way to influence the algorithm.
This essentially comes down to how many people are engaging with your content. Not just viewing it but liking, sharing, and providing comments on it.
If people are saving your content for later reference, you have achieved a meaningful metric. That metric is that you added enough value to be worth saving.
And as your followers increase, so will your engagement and social proof.
5. Social Media Community
When you think about communities, the best place to start would be to talk about the brand that everyone talks about being Apple.
The Nirvana for every brand is to have evangelistic supporters like Apple was able to create.
While many of us may not reach these lofty heights, we can still do a lot to create brands that matter and have a meaningful community.
Really, yes. The social networks want to help you do this. If you look at the recent editions on any Facebook page you manage, you will notice that Facebook is pointing out your top fans.
Facebook is doing this to show you who your most important fans are. They want you to engage with them because your top fans help you create more top fans. Which in an ideal world creates a viral loop.
By engaging with your audience, responding to the questions comments and showing that you understand them, you create a community around your brand.
No comment, question or statement should go unanswered or not responded to if you care about building a community.
When you build the community, you find that they will help sell your brand on your behalf. And these become the most powerful sales of all!
6. Customer service
Not every business uses social media for customer service. But every business should consider this.
It is important to note that Instagram is about to roll out reviews. Just like Google does now.
We can probably agree that the world is continually becoming more and more digital. Prospective clients and customers are looking to communicate with you in a frictionless way.
As consumers or customers, we are all looking for an easy way to engage brands when we have questions or service difficulties. We will often go to the brand's Facebook page and, in some instances, use Twitter.
These channels are the most effective for providing a service response if that suits the nature of your business.
And as stated above, when companies start using platforms like Twitter, they see a 19% lift in customer satisfaction.
Social Media Content
So I'm going to break this down by each social media channel and the most effective content.
- Facebook
When it comes to Facebook, there are so many options that you can consider when posting content. But I'm going to narrow it down to a couple because I'm assuming that you want your content to be effective, engaging and to work?
Ever notice how vertical video takes over the whole screen? It turns out the vertical videos generate the highest engagement rate. So there is no other interruption.
Video is the best-performing advertising method on Facebook, both from a high click-through rate and a cost perspective. Achieving "1.05 – 3.42%, higher than any other network." interestingly, 71% of consumers say the video ads are relevant to them.
Carousel ads and static image posts follow this. With Data Box reporting the 25% of people to see them interact with the company's website and landing page.
- Instagram
On Instagram, it would appear that stories are the clear winner. With Facebook reporting that 69% of consumers saying they are a great way to get to know a brand. 52% of people have said they have become far more interested in a brand after seeing their story ad.
It is also important to note that on Instagram, they have just launched reels advertising worldwide! So expect to see a high take-up rate from brands and consumer interaction in this type of advertising.
- Twitter
So if you launch a new product, then Twitter might be a platform with 53% of people on Twitter saying they're more likely to buy a new product.
- LinkedIn
Now despite the number of options available to you on LinkedIn, from video-based advertising to In-Mail, no question sponsored posts still work best.
They're not intrusive, and if targeted correctly, your ideal audience will click through your website or landing page. This form of advertising proves very effective if you're in the B2B segment.
Meanwhile, other advertisers might suggest using In-mail as a form of targeting due to open rights and click-through rates.
The best way to assess its utility is to remember the last time you got an In-Mail on the LinkedIn platform and how you felt when you received it?
- YouTube
And of course, on YouTube, videos are going are the best type of content. What you may not know is it YouTube has an ad leaderboard. This means you can see what audiences are responding to and what's trending on the platform. The perfect guide!
This provides you with an unparalleled advantage when creating your content because you have a framework to work from.
- Snapchat
For Snapchat, you can use snap ads that, according to the platform, have a five times higher swipe upright than any other social media network. Or, if you want to get through the marketing budget very quickly, you can use Snapchat discover at $50,000 a day.
- Tik Tok
If you are considering using TikTok for advertising? There are currently 5 methods: Top View, Brand Takeover, In-feed ads, Brand Hashtag Challenge, and Branded Effects.
Not dissimilar to YouTube, TikTok also provides an inspiration board to give you ideas about what might be effective on their platform.
Social Media Key Performance Indicators
Using a set of agreed KPI's or key performance indicators to measure social media is a must. Not only does this allow you to track performance, but it allows you to report on performance effectively.
It helps justify expenditure and, when going well, enables an increase in marketing budget resources and focus.
1. Reach
There are two principal metrics to consider when looking at reach. Those, of course, are total reach and total impressions.
Total reach: this metric is relatively simple to measure is the total number of people who see your message. Simply put, this means the more people that see your message, the better.
Total Impressions: think of total impressions a bit like you would a billboard; this is the number of times you appear in someone's feed. It doesn't mean that they saw your content, but it does mean that at some point, it appeared in their feed.
A little bit like driving down the highway, you might notice the brand on the Billboard advertising message, or you might miss it altogether. It is an important metric, though, because when you think of the rule of seven when it comes to marketing, you want as many impressions as you can get.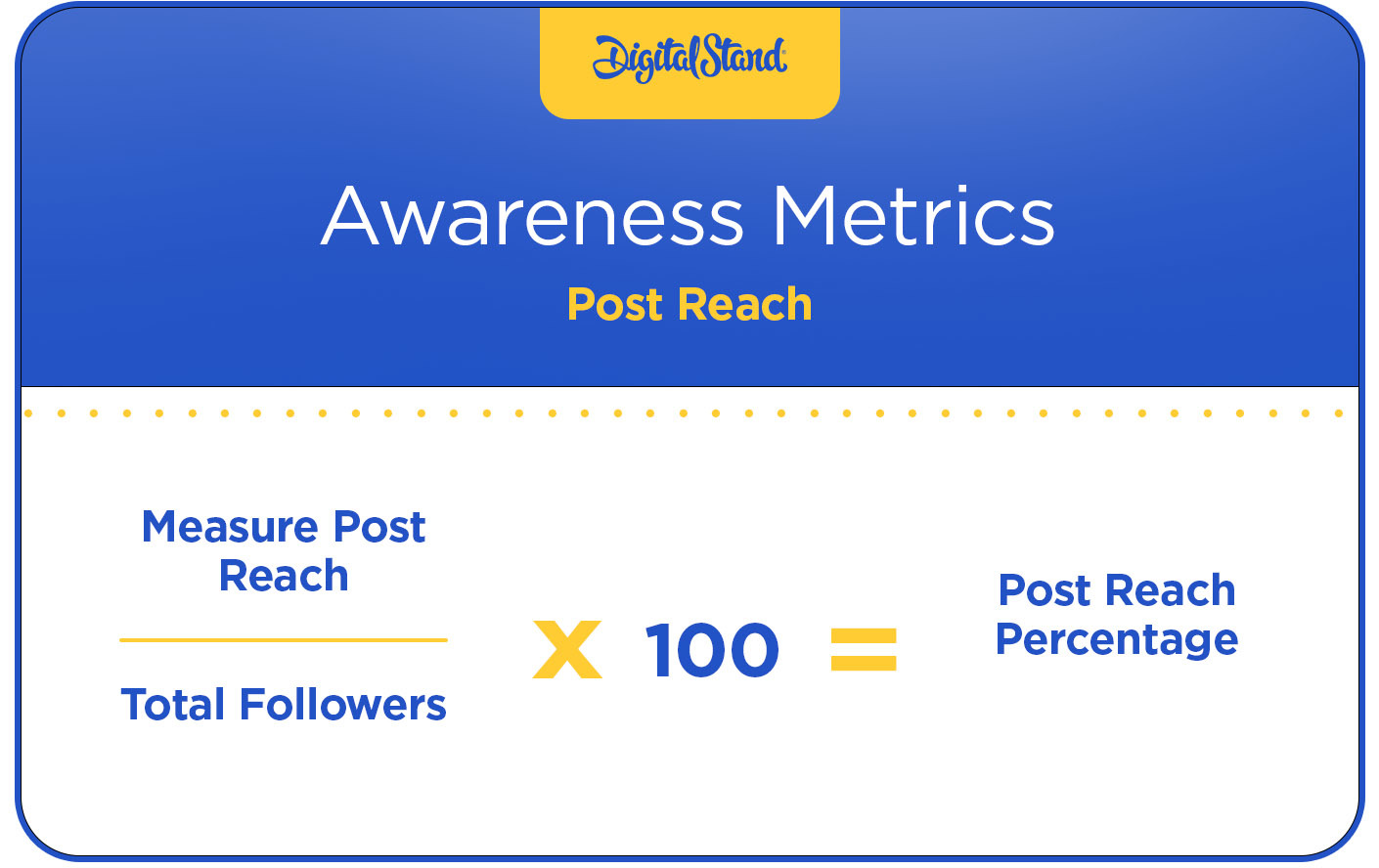 2. Community Growth
When looking at community growth, there are two main areas to consider:
Page Growth - The number of people actually following your page and how much that is growing by.
New Leads/Subscribers – The number of people that have clicked through your website and downloaded the piece of content or subscribed to your newsletter.
It should go without saying, but I will point out this type of community growth is far more valuable than page growth.
3. Engagement Rate
Think of engagement as interaction with your brand.
How many likes you get on posts, shares, and how many comments are being made. Lastly, against your posts and how many times are they being saved.
When measuring engagement rate, one area that brands often miss is how many times they've clicked through to your website.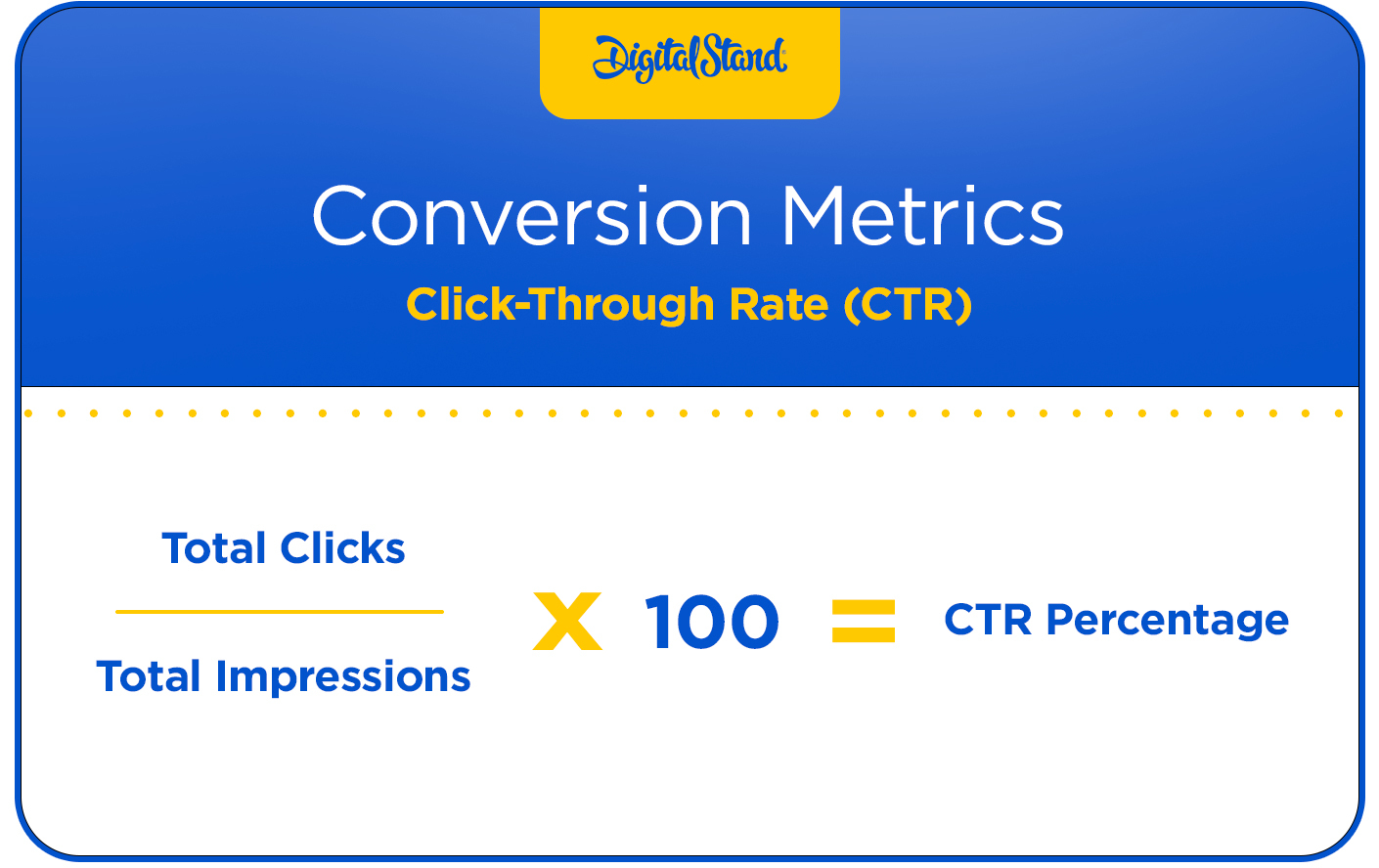 Engagement is a relatively strong indicator of how well you're performing on social media.
4. Website Visits
Depending on the brand, and its focus, the last measure of website click-through could be higher than the rest.
But it is probably one of the most important measures to consider and report on when it comes to engagement.
Taking this one step further, you also want to consider the number of new users driven by social media. How many pages they are viewing, how many times they are coming back to your website, and the average session duration.
Because by measuring this, you now measure engagement on your website. This will, of course, provide you with another area of measurement that isn't related to social media but to your digital presence. And that is how engaging is the content on your website.
5. Conversions
When it comes to KPI measurement for social media, conversion is the name of the game. The one area you want to be conscious of here is in what part of the journey they come to you?
Social media might be the first interaction or last interaction. On this basis, you must decide what waiting you will give social media in terms of its measurement and influence on the ultimate decision.
You must also have the mechanisms to measure the consumer's entire journey or lead to purchase. Absent this, you may miss the total value of social media bringing your brand and business.
When it comes to social media measurement, it is a component of your entire digital customer journey. It is vital to understand what role it plays in the conversion path and what is the total value to your business.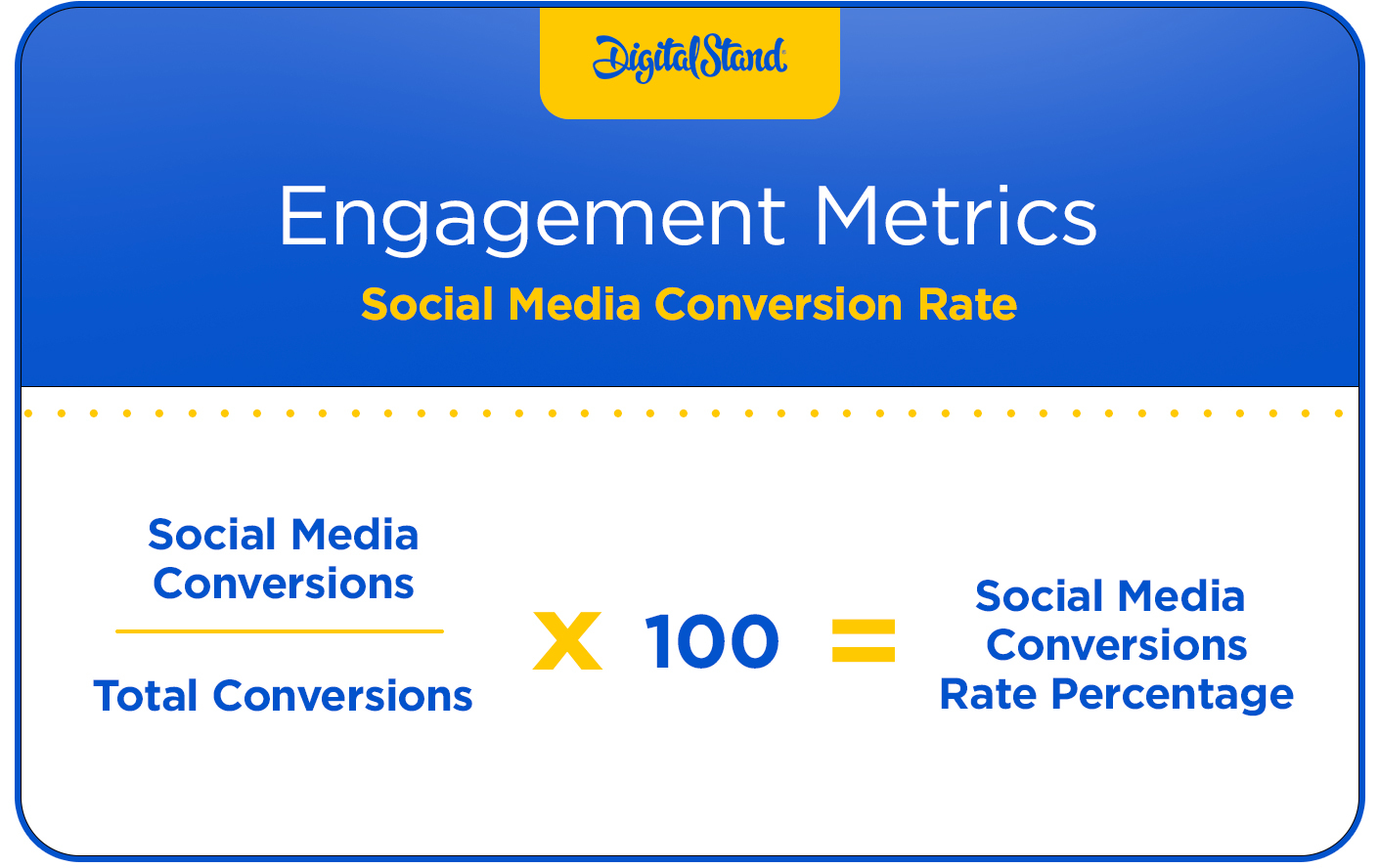 How Often Should You Revisit Your Social Media Strategy?
A social media strategy should be something that you set once every year. You should build up a content calendar that includes your cadence, your industry dates and the global market as a whole.
This should include what you achieved last year and a SMART goal around what you're trying to accomplish this year.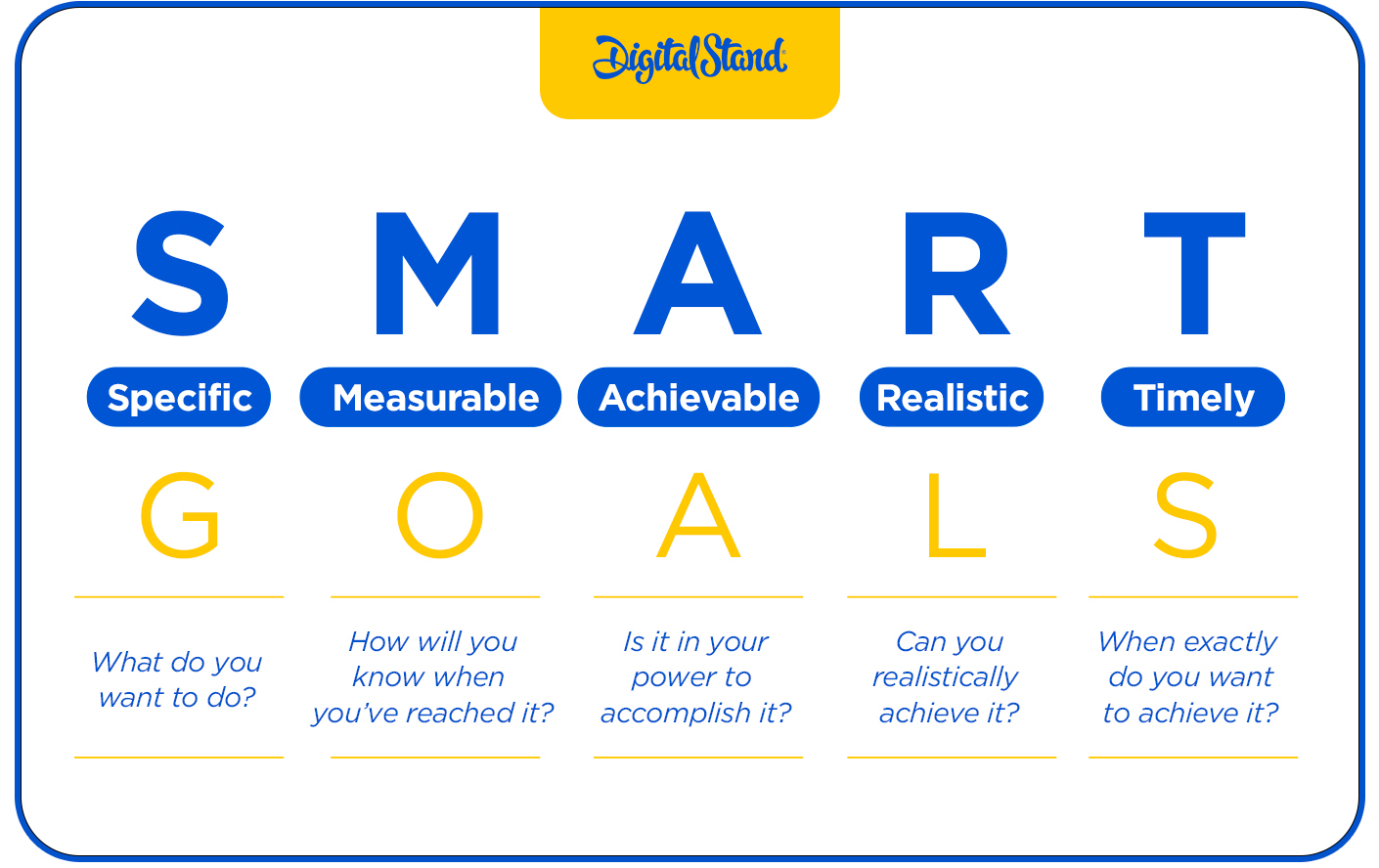 Making your goals realistic and actionable from an accurate baseline sets you up for success. Social media, as you would no doubt know, is a reasonably fast-moving area.
Given this, you want to make sure that you're revisiting your social media strategy monthly, quarterly, and yearly.
Because at any point, if you feel that something has materially changed in terms of the platforms themselves, your resources, or timeframes, you want to make sure you capture this.
Of course, this can work in two ways: you are performing ahead of expectations, and with additional resources and or funding, you can achieve even more.
I realise some of you may think, how likely is this? And if that is the case, I ask you to cast your mind back to March of 2020 when the world went digital.
The brands that were ready for this and put in additional resources and funding achieved exceptional results. Provided their business was suited to this model.
Conversely, at the first sign that you are off track, you want to understand why this is the case and seek to rectify it as soon as possible. It is not good getting to the end of the year and having missed your KPI's completely.
By closely monitoring your strategy, you can understand what changes you need to make as you move through the year.
Having an effective social media strategy in place has never been more critical than it is in 2021.
If you are interested in a no-obligation free consultation to see if we may be a fit for you, we will be happy to hear from you. You can contact us here.
If not, please download the free white paper below and hopefully, we can connect at the right point in time.