Effective advertising does not start like this - Imagine this if you will. They have never seen your ad, know your brand, or understand what product you are trying to sell.
I realise this is the first time you have seen our ad and our brand. And for that matter, you have never heard about our company before. However, we guarantee if you spend (all to some) of your money with us, the value you receive will be far greater than the time you spent earning the money. Go ahead trust us! This might not be the most effective advertising strategy or advertising expectations.
There is no question that direct response advertising works. However, for this to work effectively, we must appreciate the consumer perspective first. And set our expectations accordingly.
Not really that surprising, is it?
In essence, as a pure-play social media agency, we fundamentally focus on audience acquisition and conversation. Building an exact and targeted audience for our clients. Then we consistently communicate and engage with them educating them about our client's brand. We found this to be the most effective advertising strategy.
And every single time, this results in continuous growth in performance month on month, and higher conversions.
The fundamental difference is that social media advertising focusses on relationship management. And traditional advertising is based on being everywhere all the time.
Or a once-off spend in the hope of acquiring clients.
Media has changed and so has how consumers engage advertising. And the agency of old is not the agency of new. Social media advertising is very different to any form of advertising that has proceeded it. Just like television advertising was very different to print media.
Effective advertising relies much more on a data-centric approach. Coupled with creative that is native to the platform of choice and focuses on audience acquisition. This, in turn, leads to a higher conversion month on month.
It can be useful in the short term, but just like compounding interest, the more you grow your audience, the greater the return you can expect.
As of October 2019, Facebook has a monthly active audience of 2.41 billion and a 1.59 billion mobile daily active users.
There are an estimated 17.9 million mobile phones in Australia and now over 5.5 billion phones worldwide.
This means regardless of whether you are B2B or B2C your client is using social, and mobile in combination. It also means if you are not building your audience on social and understanding how to communicate to the mobile. You are missing the biggest shift in media communication since the early 1900s.
Tomorrow's client and consumer belong to those that understand today's media shift. And just like every form of media that proceeds the last, this change is happening at a greater rate.
The significant advantage for brands that understand this and execute this effectively. Is that they will own the future consumer. They get to build relationships over time that cannot be changed by a single ad. Or for that matter, significant marketing spend over a short period.
Social, mobile, audience acquisition and consistent communication are the future of media. It is also the future of brand and or company growth.
Tomorrow's effective advertising advantage is built on trust. And trust can only be created if you have a relationship in the first place, and then you deliver consistently.
Building an audience and communicating consistently takes time, but the cumulative benefits are worth it.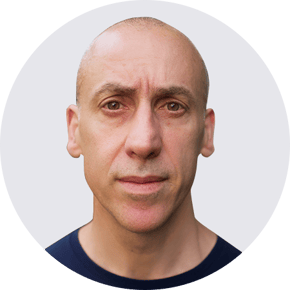 Mathew Slavica
Founder, Digital Stand (Sydney), Industry Keynote Speaker. Obsessed with helping our clients grow.