Currently, there are over 17 million Australians on Facebook every single month. This is why you need a Facebook Marketing Strategy. In terms of our population, that means that we almost have full market saturation. Whether you are using Facebook, Instagram, WhatsApp, or Facebook Messenger?
You, I, and almost everyone you know use the Facebook platform in one form or another.
It no longer matters whether you are a B2C company or B2B. It would help if you had a Facebook marketing strategy.
In 2021 and beyond, you are marketing to people; this means that you need a people-first strategy for your marketing and advertising. And to have a people-first strategy then you need to market to the platforms that they use.
If you don't have a Facebook page, it is time to create a Facebook page for your business.
If I have a problem as a consumer and or business leader, it does not matter the social network I'm using; my problem does not disappear. This means if I see your advertising on Facebook, LinkedIn, or Instagram that solves my problem, I will act regardless of where I see your advertising.
If you have social tracking in place, you can target your ideal audience on any platform, including Facebook.
Not thinking you need a Facebook marketing strategy in 2021 means you may not know how much the platform has evolved? And how many people are using their ecosystem today?
The number of Australians on the Facebook ecosystem:
Facebook 17 million
Instagram 9 million
WhatsApp 8 million
If the above convinces you that you need a Facebook strategy, let me explain how to set one up and the things you might want to consider in doing so.
Know Your Facebook Audience
The right marketing strategy comes down to knowing your audience. it does not matter whether you are using Facebook, Instagram or LinkedIn.
There are several ways to do this, and there are many audiences you can build on Facebook for this purpose.
Depending on the size of your organisation, there are four important places that you want to start when building out your target audience:
1. Facebook Tracking Pixel
The first ideal place to start is to set up your Facebook tracking pixel and make sure it's on your website. Facebook uses this data to track your audience across their platforms and ecosystem.
This provides Facebook with the foundational data it needs to start building out your audience on the platform. Once Facebook has this data, there are many ways that you can segment the audience based on pages that they view on your website.
For example, an audience that goes to the abandoned cart page can be tracked, or an audience that goes to your contact page and does not convert.
These two audiences for us would be considered high conversion possibilities as we work with our clients.'
Having the Facebook marketing pixel set up and tracking the right behaviours across your website allows you to:
Target the Right Audience at the Right Time with the Right Message.
2. Saved Audiences
you can create audiences on Facebook that relate to your segment, industry and even your competitors'. Facebook provides you with the capability to build audiences based on interest.
For example, you can target someone interested in
marketing
the job title of Facebook ads manager
Someone interested in AdWeek,
Shopify,
Or any area that you feel might have commonalities with your audience.
3. Look-a-Like Audiences
A look-a-like audience is based on the data you've been sending Facebook. Essentially you're modelling your website traffic across their social platform. You are asking Facebook to build you an audience that looks like the audience going to your website.
While I will not elaborate too much here, there are many strategies that you can use for look-alike audiences.
As a small example, you can even build look-alike audiences of people engaged with your Facebook page or Instagram page.

4. Lifetime-Value-Audience
The lifetime value audience is built around conversions. These are the conversions on your website from a sales point of view. You want to create a lifetime value audience to track and convert more sales, especially in e-commerce.
This can be done via your e-mail database, CRM, or conversion page. It is essential to mention that this works for B2B and B2C.
Building the right foundation for your Facebook audience allows you to target your existing audience and model that to broaden your conversion capability into new markets.
From an e-commerce point of view, this means more sales. From a business-to-business perspective, this means more marketing qualified leads.
Set Goals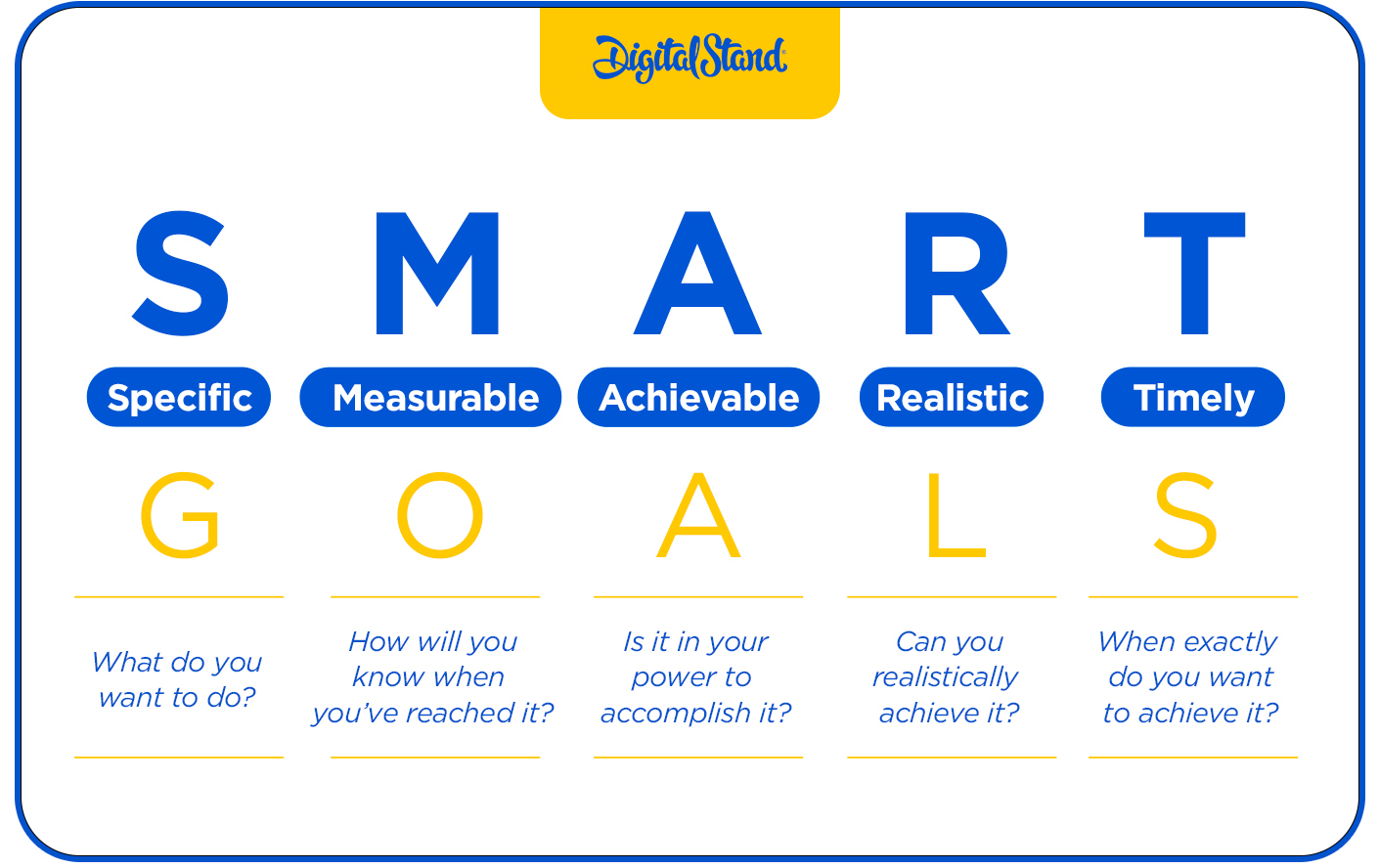 Like any social media platforms you have in place, you should have a clear set of goals for Facebook marketing. These goals should be S.M.A.R.T, just like you would put in place for anything related to search, conversions, and or new client acquisition.
By S.M.A.R.T. I mean specific, measurable, actionable, realistic, and timely.
For guidance, though, these are the five Facebook goals that we consider to be the most important.
Brand Awareness
If you're looking to encourage a new audience to purchase your products or contact your business, building brand awareness leads to sales.
There's a magic rule in the marketing of the number 7. The rule of seven means that someone must interact with your business on average at least seven times before a transaction occurs.
Building brand awareness on Facebook does not have to cost you that much. The social platforms, including Facebook, still offer you the ability to post content and reach a new audience at no cost. This is something that is in your interest to do so.
You can build brand awareness with all forms of content, including:
Articles
Infographics
Videos
Advertising
And a range of multimedia
Generate Leads
how many leads are you getting each month? And how many of those are coming from Facebook? This should be your baseline when looking at generating leads from the platform.
The goal of any Facebook marketing strategy is to increase the number of leads you're getting each month.
Customer service Facebook provides a wonderful way for you to interact with your clients through Facebook messenger.
You can integrate this with your website so there can be seamless communication back and forth. Depending on the marketing automation platform, you can incorporate this into your service channels.
Doing so enables you to provide as close to real-time customer service as you would like to. You improve your brand reputation and set yourself up for further sales and customers.
Drive traffic: Facebook is a powerful channel to drive website traffic and, besides Google, is the second-best source of the traffic to most websites today.
Audience development: As mentioned above, Facebook provides the ability to build and enable audience management and reach. The capabilities here should not be underestimated. You can build engaged, conversion-based audiences from both a business to business perspective and a business consumer point of view.
Why Should You Invest in Facebook Marketing?
Facebook now has over 200 million business accounts. But more importantly, 45% of the market now uses Facebook and other social media platforms for product and brand discovery. And on average, users spend 19.5 hours every single month using the Facebook platform.
It is important to remember that Facebook is an ecosystem of products. When you think of Facebook, you must include Instagram, What's App, and Facebook Messenger.
The main point is that your potential customer will be using one or many parts of the ecosystem.
Facebook for businesses targeting capabilities is second to none. When it comes to testing ideas, concepts and audiences, you can do this at a moderate cost. The advantage of which does not only reside in the platform itself.
To put this another way, if it works on the Facebook platform, why would it not work in your P.P.C. ads or Linkedin advertising? Or for that matter any outdoor media.
The ability of Facebook marketing to test audiences and ad performance is unparalleled.
You can identify ideas and concepts in positioning at a moderate cost, scaling up to increase performance and returns. This, of course, has an inter-relationship with your entire social media strategy.
Do Not Over Analyse Vanity Metrics.
A common trick by many digital agencies or average social media marketers is to have clients boost posts for engagement.
We all are ego-driven in some part, and when we see a "like" from a post that we've created or someone's created using our ideas, it gives us a dopamine release.
As a consequence of this, social media agencies that are not performance-based driven run these types of ads. It gives their client a good feeling until they check their bank account. We've seldom seen the number of likes on a post correlate with money in the bank.
It is unlikely this is common knowledge, but Facebook is "almost" as committed to growing your business as it is theirs.
The point of this is if you are building your audiences and targeting them with the right content. Then Facebook will generate the data you need to scale your business, and it may or may not have anything to do with the number of likes.
You probably want clicks, just saying.
Post Regularly
When it comes to posting on Facebook, If you're going to use it, one of the things that you should do is post regularly.
Suppose you've listened to my advice above and decided that vanity metrics do not matter. Then it's worthwhile noting that you should also post regularly to have relevant content on your page.
The accurate metric of your performance is engagement with your content and people clicking through to your website. We have seen it repeatedly happen where a single post has resulted in client acquisition.
This post has had no advertising budget behind it, but it happened to strike the right person at the right time.
On this point, how many media platforms outside of social media allow you to post content on them for free? Now the reality is that your organic content will not get great reach, but it is still free media. Using it in this context will help you maximise your return.
Also worth mentioning is that if you're running advertising, and someone hasn't heard of your brand, they are likely to go to your Facebook timeline.
They want to check the legitimacy of your business. To see what sort of audience you have and what content you publish regularly.
Posting regularly will increase your chance of acquiring new business and have the dual effect of testing ideas and growing your audience.
And there are so many types of content you can test to identify the correct format for your brand and audience.
Worth mentioning here, though, is you will see articles telling you the right time to post.
Please only use these guides, as someone measuring the right time to post is likely to be when the most people are on the platform. That might also mean that it has the most content on the platform and far more competition.
And less chance of your content showing up in a Facebook user's news feed.
You might want to consider the behaviour of your audience. For example, if you're targeting marketing professionals, you might know they look at Facebook early morning and late evening.
So setting up your content strategy and alignment with this behaviour makes sense.
On the other side of the coin, if your target is stay-at-home mums, it's clear you want your content distributed during the day.
The point here is to post your content based on your personas behaviour. That is when your audience is going to see it and take action.
You can use both Facebook insights and Instagram analytics for this.
Having a Facebook business page with a call to action to your website and content distributed down your timeline makes sense.
A Hidden Advantage of Facebook Groups
A secret advantage of the platform is setting up your own Facebook group. When you set up a Facebook group, you decide who joins that group and who doesn't.
This means that you could invite clients and all potential clients to this group and build a community.
By doing this, you created your niche within the platform. An audience with shared interests and a group that shares information amongst themselves. This means you have no competitors at all within this group.
Worth considering?
Summary
As we head into 2022, social media and digital marketing have accelerated in the last year beyond all expectations.
Maximising your brand across all social media platforms is critical to your growth.
I have not discussed ad campaigns in this article because it is a far deeper subject than a paragraph would warrant.
You can click here to read my article on setting up social media campaigns if this is of interest.