The marketing world is constantly changing and evolving, with brands veering away from old school marketing like TV and billboards and looking to social media for capturing new customers. Instagram has reached over a billion monthly users, with 60% of users polled saying they discover new products on Instagram. With such huge potential reach, Instagram is a powerful platform for any new or established brand. Here we'll share some Instagram tips and secrets that brands can use to leverage greater brand growth on the platform.
Have and Clear and Authentic Brand Image and Voice
Brand growth on Instagram is all about a balance between carefully cultivating an image while remaining authentic and approachable. Users on Instagram come to the platform to experience the lives of others through real people all over the world, discovering products and trends in the process. Brands that have a focused image and voice are better able to attract their target audience and hold on to them for the long term as users look to their brand for a reliable stream of similar content. This might seem obvious, but it's a very important Instagram tip to consider.
Schedule Content for Prime Hours
Brands that do not post consistently get left behind. Each user's Instagram feed is changing minute by minute and brands need to be posting regularly to keep themselves in the loop. Apps like Buffer can keep posts organised by helping users schedule and automating postings. Researching when your ideal customers most often engage on Instagram is also key and should be factored into scheduling. Though there are general times that seem to be preferred across the board, some demographics of users may have different prime engagement times, especially when factoring in international time zones.
Post a Variety of Engaging Content
No one likes to be marketed to constantly, and Instagram users are no different. Another Instagram tip to remember - if a business' feed has one product post after another, audiences will lose interest. The options for content are endless and brands are finding new and innovative ways to engage audiences all the time. Other options can include posting customer reviews and testimonials, sharing photos and videos from fans, or posting instructional or DIY videos, and even hosting contests and giveaways. A variety of engaging content will keep fans coming back, excited to see what's next. Be creative!
Target Hashtags
Instagram users can find new content and brands to follow by searching hashtags. More is not always better, and this is especially true with hashtags. Targeting hashtags to specific audiences, and limiting their numbers is the best way to go. A generic hashtag will get lost in a sea of content, whereas a hashtag that is too niche or specific will never be searched. Choosing around five hashtags with the right balance of general to specific will make posts easier for your ideal customers to find, and are less likely to attract users that are not the right match.
Transition to a Creator Account
Instagram has recently announced a new type of account that offers more advanced features to businesses and influencers with large followings. Any personal or business account can be converted to a Creator Account provided it meets certain qualifications such as having at least 10,000 followers and a linked Facebook Business page. Creator Accounts improve messaging functionality by providing two inbox tabs, primary and general, and have options for reply shortcuts for commonly used responses. Creator Accounts also offer more detailed information about posts and user engagement for better growth insights.
Utilise CTAs
CTAs, or calls-to-action are an important final step for any post in order to capture email leads, offer promotions on products, or simply ask for further engagement such as likes and comments. CTA's are more tricky on a regular Instagram post than on other platforms such as Facebook or YouTube, due to the way Instagram limits linking. There are ways around this, such as sharing promo codes or instructing users to see "link in bio."
Advertise
Last but not least in our list of Instagram tips - Advertise. Beyond organic brand growth, Instagram provides ample opportunities for increased brand awareness through paid advertising. Any advertiser currently has the option of posting ads in the Instagram feed or in Stories. Instagram is constantly beta testing new e-commerce features, such as "shop looks" tags and product launch tools, with select businesses, so be sure to keep an eye on the latest news and updates from Instagram to see when these updates will be available on a wider scale.
Looking for more Instagram tips and ways to grow your brand on Instagram? Contact Digital Stand today to find out about what our social media marketing experts can do for your business.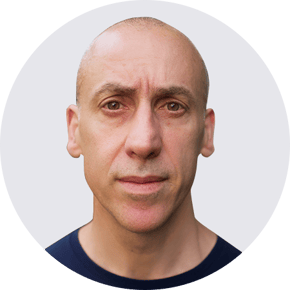 Mathew Slavica
Founder, Digital Stand (Sydney), Industry Keynote Speaker. Obsessed with helping our clients grow.