Ok, let's begin! Last week Mark Zuckerberg announced the launch of Facebook and Instagram shops worldwide.
I hear you though! If you missed the announcement you are going to say sorry but don't we already have this? The answer is an absolute no. This is fundamentally going to change social commerce forever or instead enable it.
A Facebook shop has the potential to become your eCommerce website period. While this will be a staged (feature) and staggered approach (location). The features already announced will enable a more seamless consumer experience. Brands that have been nurturing this to date will be well placed to leverage this change.
In 2020, we have seen a significant shift to digital-driven by COVID-19. We have also seen many businesses move to e-commerce platforms that did not even consider this an option!
Or a business's e-commerce environment become the backbone of the brick and mortar business.
I think we can all agree it is not the place we thought we would find ourselves in, but here we are.
And if you are not selling online today, you soon will be. With Facebook providing the capability to reach 2.6 billion monthly active users, with precision targeting. Why would you not want to start selling on Facebook?
If you currently use Shopify or Bigcommerce as your online store, deployment of a Facebook Shop is straight forward. That is if you have the creative and technical skills.
Facebooks Shops is a Mobile-First Play
Setting up a Facebook or Instagram shop is free. You can either connect your e-commerce catalogue to your Facebook page or upload a catalogue manually.
You can lay this out in categories under your Instagram shop so visually this presents in an easy to use format.
Facebook shops are frictionless and personalised
As you would no doubt be aware that when you see an ad on Facebook, Instagram or Google for that matter and you then click on the ad. If it takes you to a landing page that loads slowly or shows you a whole range of products that you are not interested in this detracts from your experience.
It also often prevents a purchase and causes unnecessary friction to selling products. This isn't good for the seller and buyer. By utilising categories, the consumer can choose the section to enter. They then can also purchase within the product feed. They will be able to do this through Facebook pay when it is available in your country, or on your website.
As Facebook tracks the consumer, it will start to offer them a personalised selection of products based on user behaviour. The example provided was if I am female looking at products, it is unlikely that I am interested in a whole lot of male products. So, Facebook will start to use A.I. (Artificial Intelligence) to tailor product selection/s. This will improve the customer experience, and no doubt increasing buy intent.
You can already see this taking place on Instagram. Go to the shopping tab, and look at several products but then leave and go back to the main Instagram feed. Once you return to shopping Instagram in the upper right section of the platform will start to show you the products you recently viewed. Instagram will do so in a video/slideshow based format that is quite engaging.
Consumer or customer interaction
The shopping experience provided Facebook shops is the virtual equivalent of in-store shopping.
When you are in a physical store, you can clearly ask someone for help and or guidance. Through Whatsapp, Messenger or Instagram direct you will be able to ask questions and receive the assistance you need.
In addition to this, as virtual reality continues to evolve, you will be able to try products on, or see how products would look in your home. In some ways, this will move beyond the capabilities of what you are able to do in-store.
Frictionless purchase
A significant difference in the shopping experience is going to be the ability for the consumer to quickly make a purchase, doing so without reaching for their credit card. Once they have stored their credit card, every purchase thereafter will be as simple as clicking the buy button.
This issue alone contributes significantly to the abandoned carts when the consumer does not have their card ready. Or could not be bothered finding it. Removing this friction will increase your sales, and improve the consumer experience.
Live shopping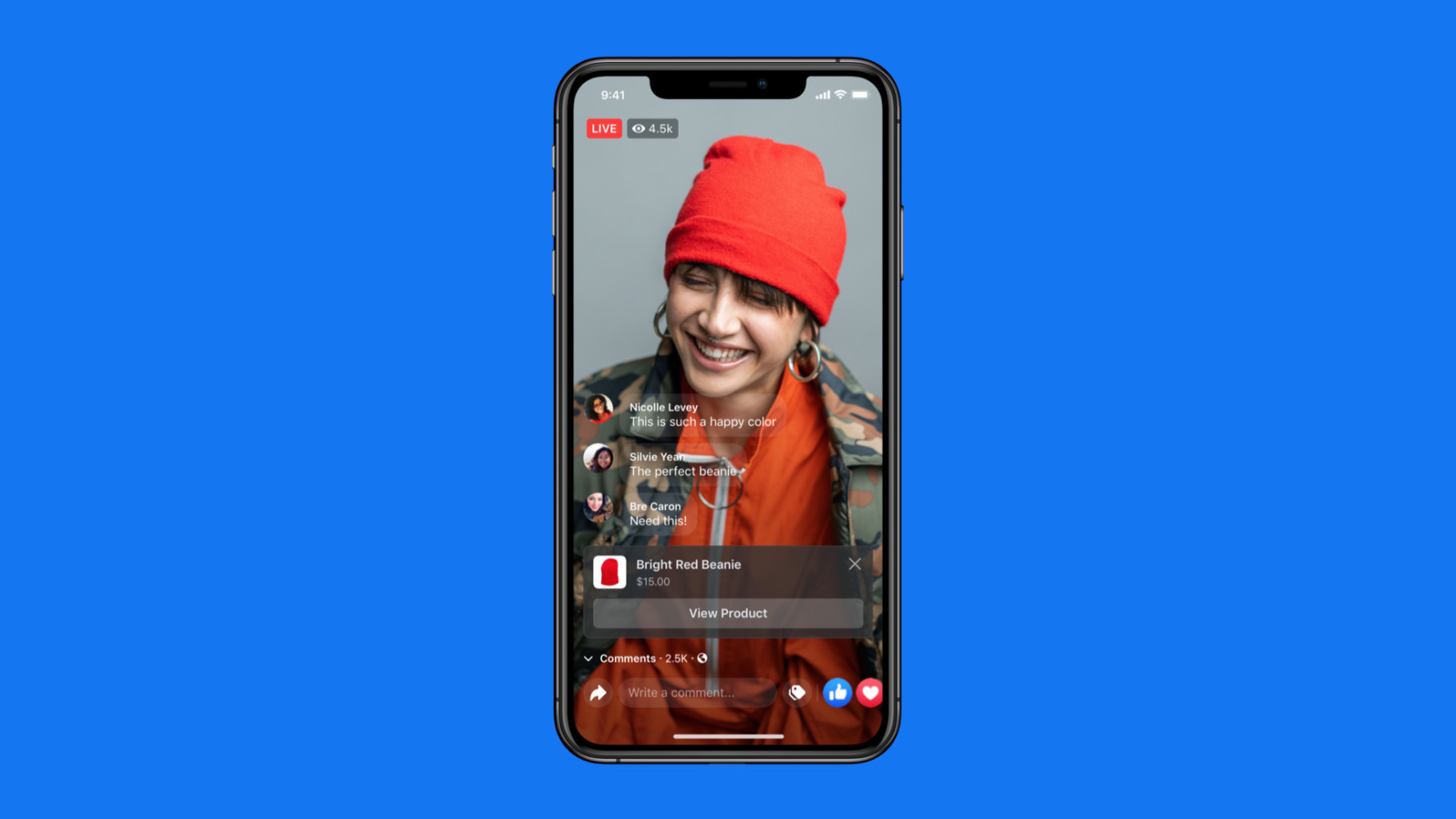 Facebook Shops. Photo: Supplied.
Imagine a runway show where you can buy the product Gigi Hadid was wearing on the runway in real-time.
Well, this will soon be a reality with the Facebook and Instagram shops.
Businesses will be able to tag products from the Facebook shop or their catalogue prior to going live. Those products will appear at the bottom of the video enabling you or your consumer to purchase the product in real-time.
Of course, this will be a staged rollout across Facebook and Instagram. Yet, it is something every direct to consumer brand should be preparing for.
A loyalty program on Facebook Shops
Well, why not? Yes, Facebook is also exploring ways to integrate your existing loyalty program on the platform. Or even create one.
Consumers will be able to track their points from Cafes to Retailers. Enabling them to manage and view their points with their favourite businesses.
Full online shopping experience
Uniquely this will present many businesses with the ability to sell 24/7 which has previously been unavailable to them.
A case in point would be a car dealer. Unless you are Tesla, your ability to sell cars 24/7 was impossible. Your extended dealership structure inhibited you from investing the capital required for an e-commerce ecosystem. Not to mention the support infrastructure needed to enable consumer purchases after hours.
With the advent of Facebook shops, it will now be possible for car dealerships to load the inventory on the platform. Enabling the consumer to browse a selection of vehicles currently in stock. They will be able to also purchase the car of their choice without ever having to visit the dealership.
The Facebook Shop Ecosystem
From discovery, consideration, checkout, shipping, and customer support, frictionless social commerce has begun.
For every step-change in consumer transactions, there will be those that win and those that loose. Facebook and Instagram shops will be a disruptive experience. For those that move slowly, (think Blockbuster), this could be their end!
For those that move fast, this could be their tipping point.
For Google and Amazon, Facebook has become an even more significant threat.
For the consumer and brands that know how to deploy social commerce, the upside is significant.
At Digital Stand, we have been helping companies like yours achieve 10x ROI on social since 2013. Our formulas are proven and our ability to execute is substantiated many times.
Should you want to take advantage of our proven process, you can contact us here or here.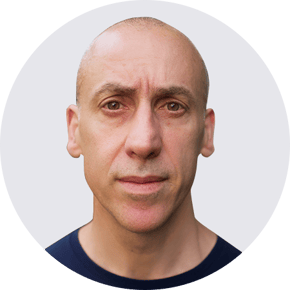 Mathew Slavica
Founder, Digital Stand (Sydney), Industry Keynote Speaker. Obsessed with helping our clients grow.