LinkedIn advertising capabilities are continuously evolving. Should you be in the B2B market, there has never been a more critical time to understand how to leverage Linkedin Advertising! Whether this is for lead acquisition or revenue growth.
Having used LinkedIn since 2009, it is a platform I understand intimately. From ad copy, to click-through rate, we know when a campaign is performing and when one is not.
While going through many iterations, I have been a part of the journey and executed against the advertising solutions as they emerged.
Some of these solutions have increased capability and performance while others have been good in theory. We will explore both together.
Just like any tool in your social media arsenal, LinkedIn has its place.
It should also not be viewed as a stand-alone platform with no relationship to other social media networks. It can be and should be intrinsically linked to your digital environment. Surprisingly LinkedIn advertising helps you expand your performance on other social media platforms. , and enhance your customer journey and lead acquisition.
Like with any social media platform, it is essential to understand the platform before maximising the benefit.
LinkedIn has 660 million active users, with 10 million active users in Australia.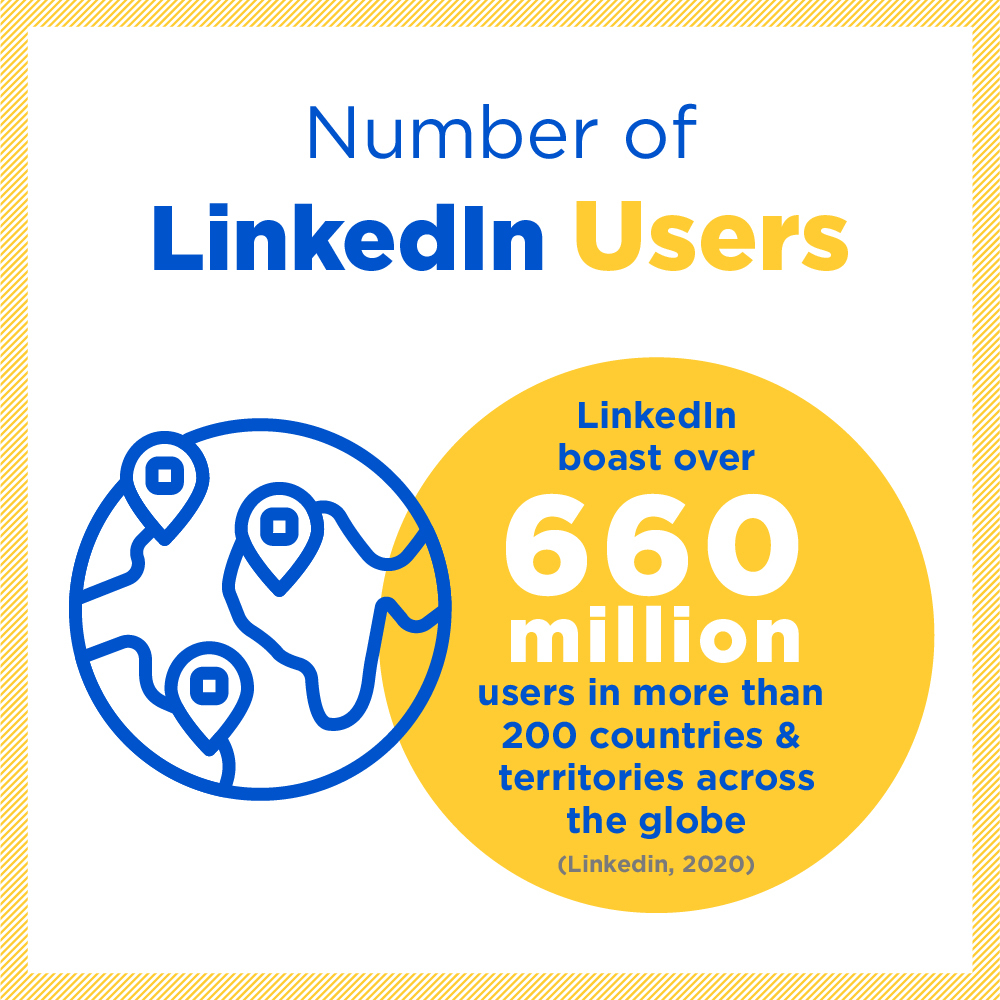 The user base is typically professionals between the age of 30/49 years old. And LinkedIn has a higher penetration age between 50 to 64 years of age, than the millennial bracket.
Content that performs well includes articles, images, slide-share, video (including live and pre-produced)
From an advertising and brand perspective, LinkedIn is ideal for business to business selling. It is, however, not a platform that I would recommend as the first choice for B2C. While you could expect to get consumers on this platform, the cost per acquisition would often outweigh the benefit.
However, if the product margin is high, or your brand is well established, then you would be well served by carving out space on this platform. Even if the only thing you did with LinkedIn was to build your brand through content and attract new employees organically.
We have seen some excellent B2C examples like Mercedes-Benz marketing cars, which fit both margin and audience. Also, several financial services companies have been quite successful too.
However, if you are in the B2B sector, then LinkedIn Advertising is well placed to support this pursuit.
As with any social media platform, the foundation needs to be right to maximise your return and efforts. You want to be systematic in how you approach this, and below I will cover a checklist of areas that need to be completed.
Dedicated Company Page - This is where you establish your content distribution hub. This should be filled out entirely and linked back to your home website. Every employee should be invited to follow along.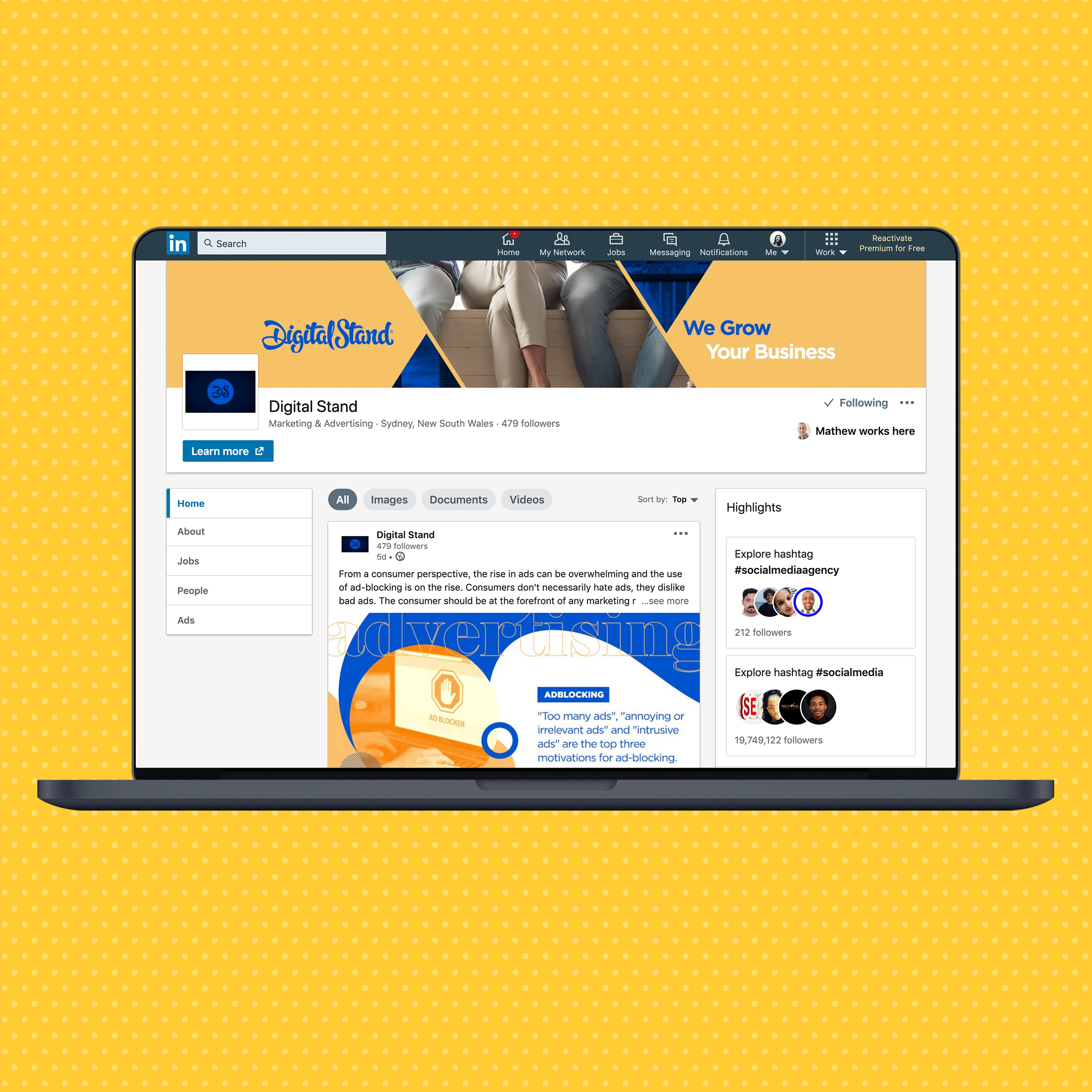 Your graphic at the top should include your brand, and exactly what you do. The benefit you bring to those who use your services, and your timeline must consist of informative, relevant, and helpful content. This is the content you create as a demonstration of your thought leadership in a particular domain.
The typical LinkedIn user will go to your LinkedIn Company Page, and consciously decide whether or not to follow you. If you are not clear on the value you bring, and what you stand for, you can not expect to build a follower base quickly.
LinkedIn Company Page Followers
Until recently, you could only build up your LinkedIn followers by posting organic content. Or using LinkedIn advertising, where someone would see your LinkedIn ad and then go to your timeline to see whether or not you were worth following. Again making that conscious decision, based on the summary above.
In the last six months, we have had some material changes in this area. Like Facebook, LinkedIn has now rolled out the capability to build fans of your page through advertising.
Sounds great right? Sorry to disappoint, but every time we have used this new LinkedIn advertising feature for us or our clients, we have found this to be underwhelming. And our targeting capabilities are second to none, as we will cover below.
On a much more positive note, and completely free to do, LinkedIn have again copied Facebook, in a good way. They now allow admins of a company page to invite their connections to follow their page. As the image below shows.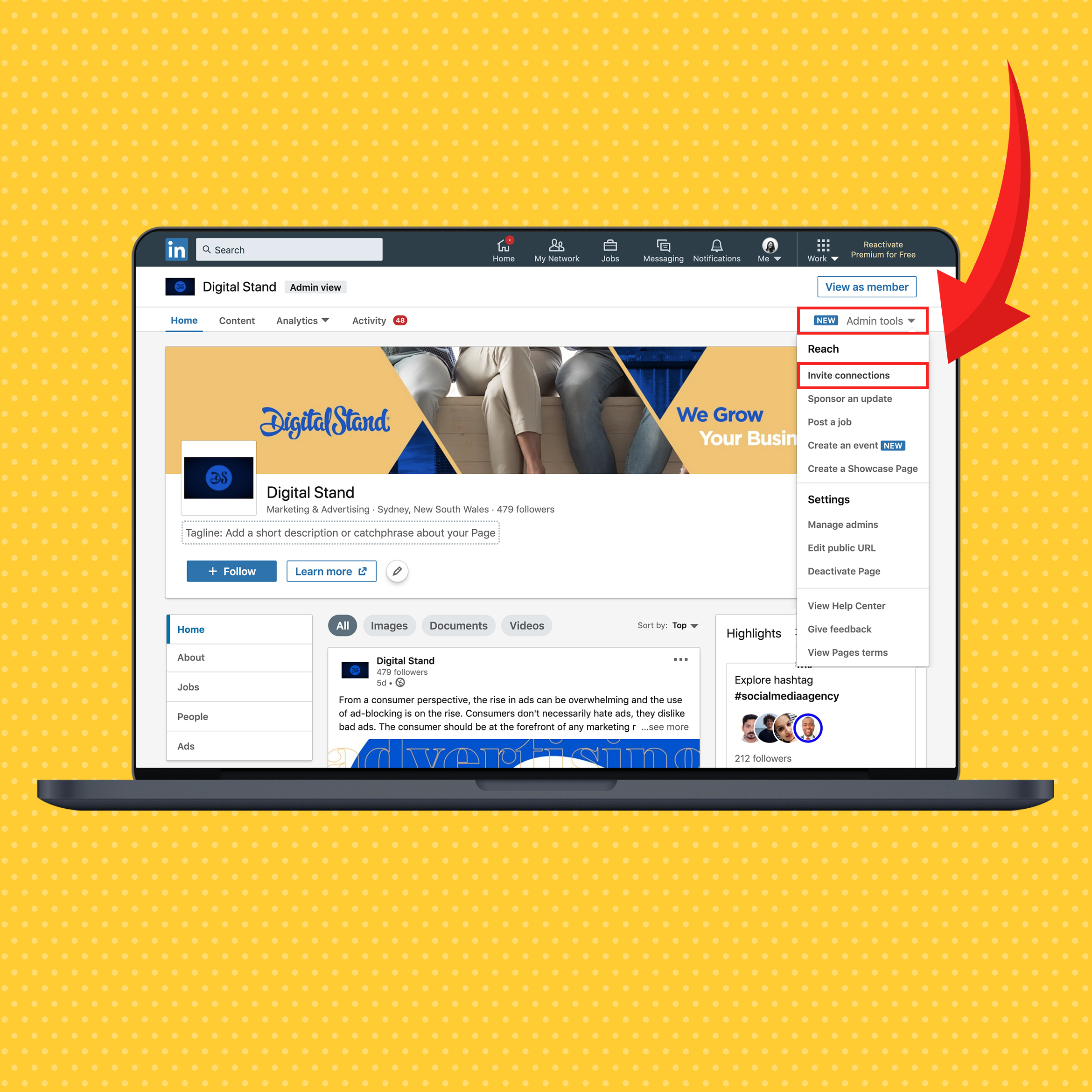 This is limited to 25 connections per day. However, you can do this daily, and because they are your connections, it is a personal invitation.
We have had tremendous success with this initiative. To put it simply, it works well, and it is free. This, of course, may change in the future, but for now, this is something you should take action on immediately.
Employee Profiles
Often overlooked by companies using LinkedIn, most have not provided employees with a template of how to fill their profiles.
The benefit of doing this is that others will come across their profiles and your company. If those profiles present well, so will your company. Of course, this should only be a guideline, but how simple would it be to provide every employee with a graphic, and profile summary for their role with you?
And the more employees you have, the greater the benefit.
LinkedIn Publisher - LinkedIn for some time, opened its publishing/blogging platform to everyone. It enables employees and individuals to publish long-form articles on the platform. If you even have one employee who is good at writing articles on the platform, this can be fantastic for building your brand.
In my case, using LinkedIn publisher, I have picked up over 1000 followers, and my articles have been read more than 50k times.
So let's say you have several product managers, marketers, and sales leaders and you all published one article per month. This is free visibility and brand building and can also be used under your company page. They are providing you with additional content.
I know what you're saying, so when are we going to talk about LinkedIn Advertising??
Well now, of course.
Because if your foundation is not built right on the platform, your advertising will work, but not to the extent you could or should achieve.
LinkedIn Advertising capabilities have grown materially in the last 12 months. But to get advertising right on any platform, you need to be targetting the right audience. So let's start there!
LinkedIn Tracking Pixel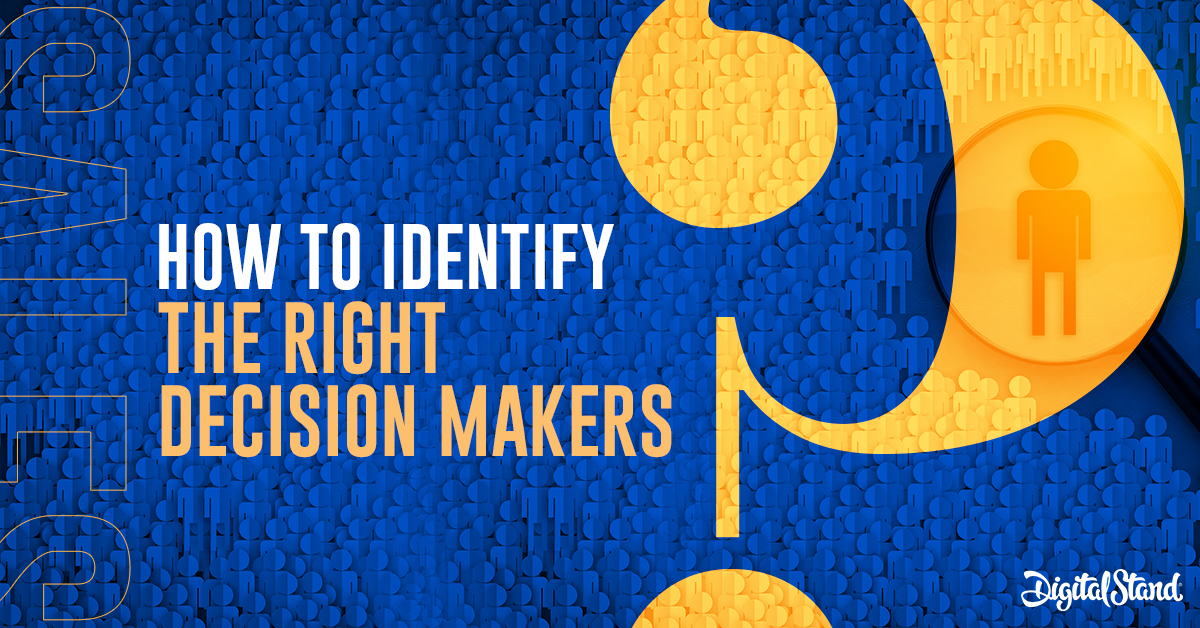 The LinkedIn tracking pixel is a piece of code you place on your website so that you may build an audience that you can re-market to on LinkedIn. As you would appreciate not everyone who views your website is going to convert, by signing up, downloading a document, or making a purchase. So you want to make sure you are tracking them so that you can re-advertise to them on LinkedIn.
This sits under matched audiences in LinkedIn Advertising.
If you are in Australia and use LinkedIn, let us know if you see our ads, by merely making a comment on the ad, or downloading that e-book we created just for you!
Look-a-like Audiences
This is still a new feature from LinkedIn, but it allows you to clone your website audience and build an audience that looks like this audience. Broadening your target market and using your ideal audience as the foundation.
Contact List
If you have the right privacy policy in place, and your contacts have consented to receive information from you? Did you know you can upload your email database up to LinkedIn and create a matched audience?
The benefits of this are clear. You know who you are targetting, and should have an insight into their needs based on their journey across your digital environment.
Company List
Account-Based Marketing - Ever wanted to target particular companies? Well, LinkedIn is your place, but so is Facebook (although that is for another story on another day).
Do you know the company?
Do you know the website?
Do you know their LinkedIn page?
Their stock symbol?
Industry?
City?
State?
Country?
Postcode?
If so, upload your list, create your audience, and begin! Not easy but anything worth it, is never easy. Well, that has been my experience.
Audience Profiling
Typically we find a lot of our customers start here but very quickly evolve to the audiences mentioned above. We see this to be the case because all of the previously mentioned foundational pieces are not in place.
Once we set these up, we also start modelling 3-6 different personas based on data, job title, location etc. Once these personas are agreed upon, we build separate audiences, creative, and messaging to target these clients.
So your audiences are built, what then my friend is your objective.
Linkedin Advertising and Creative Options
The LinkedIn advertising platform will provide you with many choices. These include and are limited to the following.
Brand Awareness
Website Visits
Engagement
Video Views
Lead Generation
Website Conversions
Job Applicants
In that order, and under these areas, you will be provided with many choices in terms of creative.
This is where you will need to start to think a laterally about your execution.
Brand Awareness
Let's say we are chasing brand awareness. You might be doing this on the basis it now takes 12-22 times for someone seeing your content to get trust your brand.
In this scenario, we would likely choose brand awareness. We would then select a pre-defined list of contacts, and or companies, and then the most appropriate form of creative.
Now interestingly if you choose this option, LinkedIn will offer you the following creative choices:
Image-based ads
Carousel ads
Video ads
Text ads
Spotlight ad (advertisements that use data based on your audience and matches against your logo)
Engagement
On the other hand, you may feel that the best path to brand building is an engagement based objective. Chosen when you desire to have the audience engage with your content rather than see it.
Under this option, you will be presented with most of the above but one new addition.
That addition is called a follow ad (where you are paying LinkedIn to increase your company, page followers). However, the ad format is no different from a spotlight ad. It just encourages users to visit your profile, rather than automatically follow.
So different to Facebook. This is not a choice we recommend at this stage.
Conversion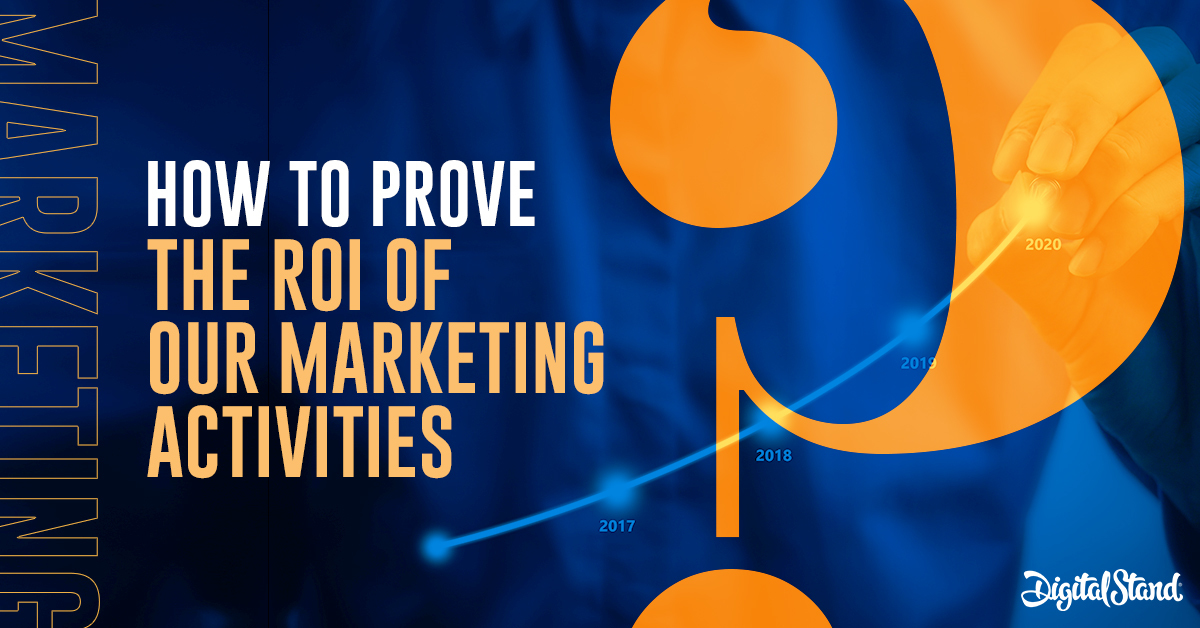 Ok, so what do we recommend? Glad you asked. First and foremost, we recommend growing your revenue.
This can be achieved through the following three objectives.
Website visits
Lead generation
Website conversions
All of the above objectives have grown our revenue and our client's revenue. If you are looking to increase the bottom line, we strongly recommend choosing one of these objectives. Of course, you will need to match this against the right target audience.
What you might find interesting is LinkedIn has just recently rolled out a new beta feature, called a "conversation ad," which is a message ad. This ad type is a message based ad to start a dialogue with your potential customers. We have not tried this ad format yet as we have been very successful with image-based ads. We have also steered clear of sponsored inmail ads due to their overuse, and intrusion type nature.
However, we will experiment with this feature as it has not been overused. It has maybe not even been used by anyone yet, as it is a beta feature and only available to some.
It is important to note though that this format requires you to use your own LinkedIn profile to send the message, even though it is an ad and found in the campaign manager. So use it with purpose, and please add value to the receiver when you do.
And should you pursue conversions as the path, then please also make sure you set up conversion tracking on the platform.
LinkedIn Advertising Costs
An article about LinkedIn advertising would not be complete without discussing costs.
As a general guide, a cost per click will range from as low as $4 Aud to $15 Aud, which you can manage through a daily budget. This fails to account for the work in creating the audiences, the conversion path, and the creative. It does not account for management, adjustments to audiences, creative, and conversion paths.
The better your creative, targetting, and offer, the lower the CPC will cost you. Of course, you do also need to take into account the competition for the audience you are targetting. The greater the competition, the higher the cost and the better your creative will need to be.
Last but most importantly, the skill and the knowledge to link the business objectives, with the various options provided. It has taken us years to create a model that works every time, but it was worth it.
Summary
The Story Never Ends! Ok, it does, but not here, and not today.
LinkedIn is a platform to grow your client base through leads acquisition and conversion. But this is only part of the picture. If you are tracking this audience correctly, and they are using "Google, Facebook, or Instagram?" You can target them on these platforms, remembering the more they see you and your brand, the higher the chance of a conversion.
While your initial engagement may start on LinkedIn, the conversion may come from Facebook or Google. If you are looking to understand social media further you are welcome to download our guide below.